The Rensselaer Institute for Data Exploration and Applications (IDEA) Anchors a New Era of Research and Discovery at the Nation's Oldest Technological Research University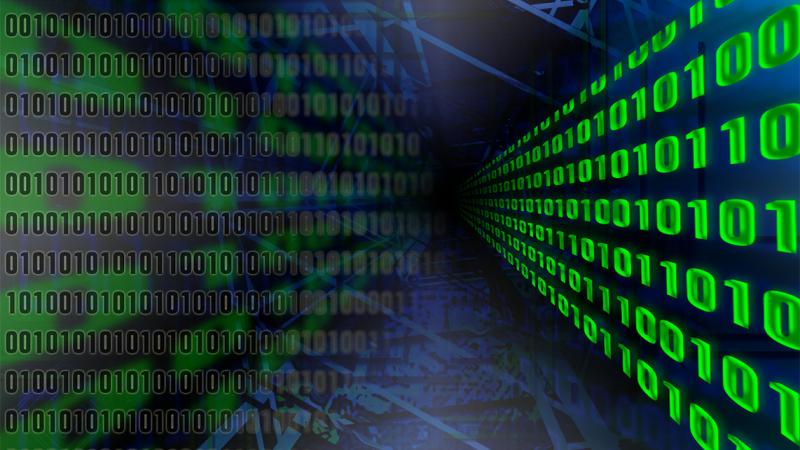 Rensselaer Polytechnic Institute today announced a new university-wide initiative to tackle the challenges and opportunities of Big Data. The new Rensselaer Institute for Data Exploration and Applications (IDEA) brings together and fortifies the wealth of data science, high performance computing, predictive analytics, data visualization, and cognitive computing research at Rensselaer, the nation's oldest technological research university.
The Rensselaer IDEA represents an investment by Rensselaer of $60 million, and involves faculty members and students from more than 12 departments across the five schools of the university. The new research institute serves as a hub for Rensselaer faculty, staff, and students engaged in data-driven discovery and innovation. Through the use of the vast amounts of available data, they are addressing some of the most challenging problems facing our world—from energy security and job creation to sustainability and health care.
"The Rensselaer IDEA will maximize the ability of our researchers to harness the expanding possibilities for discovery and innovation in a data-driven, supercomputer-powered, web-enabled, globally interconnected world," said Rensselaer President Shirley Ann Jackson. "Working across disciplines and sectors, they will apply powerful new tools and technologies to access, aggregate, and analyze data from multiple sources and in multiple formats, in order to address challenges and opportunities across the spectrum, including in basic research, environment and energy, water resources, health care and biomedicine, business and finance, public policy, and national security. Educated in this context, with new approaches and analytical capabilities, our students—the next generation of discoverers, innovators, and entrepreneurs—will be better equipped to truly change the world."
The Rensselaer IDEA is anchored in the strength of the university in six primary areas: high-performance computing, web science, data science, network science, cognitive computing, and immersive technologies.
The new institute connects faculty members and students with four critical Rensselaer research platforms: the CCNI supercomputing center, the IBM Watson cognitive computing system, the Curtis R. Priem Experimental Media and Performing Arts Center, and the Center for Biotechnology and Interdisciplinary Studies. With these resources, IDEA researchers will innovate new theories, technologies, and applications in many areas, with a particular emphasis in seven key pillar arenas:
Health-care analytics
Business intelligence
Built and natural environments
Virtual and augmented reality systems
Cybersecurity applications
Basic research in physical and engineering sciences
Public policy
The Rensselaer IDEA will provide an umbrella under which Rensselaer faculty members and partners will garner additional research funding from federal sources, industry, philanthropic organizations, and foundations.
"Rensselaer is a leader in the fundamentals and applications of computational science and engineering, information technology, and data science," said Rensselaer Vice President for Research Jonathan Dordick. "The Rensselaer IDEA is a culmination of the university's first phase of investment, under The Rensselaer Plan, in faculty, research programs, platforms, and partnerships. With the formation of the Rensselaer IDEA, we will innovate new data-driven solutions to important and complex challenges facing every family, every community, and every nation."
Professor James Hendler, head of the Rensselaer Department of Computer Science, will serve as the director of the Rensselaer IDEA. To boost the impact of the research institute, Rensselaer will hire new faculty members—including an addition to the Tetherless World Constellation—and will create a new research constellation in Computational Science and Engineering. The university will make new seed funding available for IDEA-related projects, and dedicate campus and Rensselaer Technology Park space and facilities to the Rensselaer IDEA.
"From improving health care, to environmental stewardship, to creating new educational technologies, researchers at Rensselaer are known internationally for using data science to attack some of the world's most pressing problems," Hendler said. "The Rensselaer IDEA will create a collaborative space where our faculty and students can explore the intersections of different leading-edge data research, and then use what they find to jump-start new programs, products, and companies. A key focus of the IDEA is data-driven innovation, which builds on the Rensselaer legacy of pushing forward the frontiers of basic science and changing the world with outstanding inventions and applications."
Rensselaer Polytechnic Institute, founded in 1824, is the nation's oldest technological research university. The university offers bachelor's, master's, and doctoral degrees in engineering, the sciences, information technology, architecture, management, and the humanities and social sciences. Institute programs serve undergraduates, graduate students, and working professionals around the world.
Rensselaer faculty are known for pre-eminence in research conducted in a wide range of fields, with particular emphasis in biotechnology, nanotechnology, computation and information technology, the media arts and technology, and energy and the environment. The Institute is well-known for its success in the transfer of technology from the laboratory to the marketplace so that new discoveries and inventions benefit human life, protect the environment, and strengthen economic development.
Press Contact Michael Mullaney