Planned World-Class Environmental Laboratory with Monitoring and Prediction System to Be Cornerstone of Rensselaer Polytechnic Institute, IBM, and the FUND for Lake George Collaboration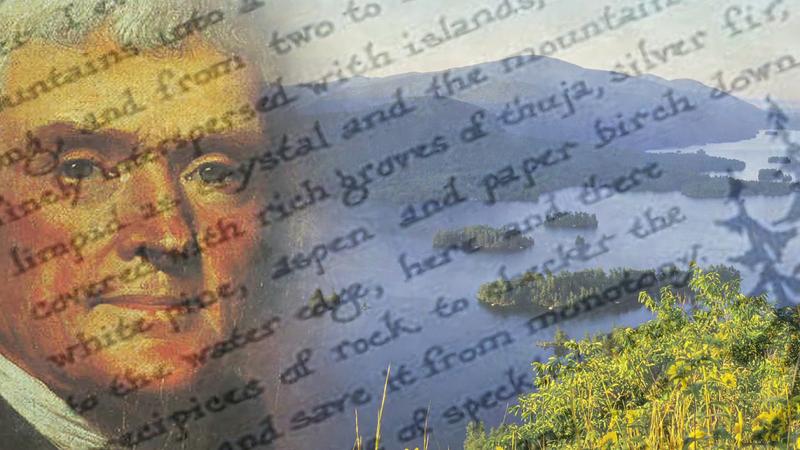 Rensselaer Polytechnic Institute, IBM, and the FUND for Lake George today announced the launch of "The Jefferson Project at Lake George," a three-year, multi-million dollar collaboration with the goal of understanding and managing complex factors—including road salt, storm water runoff and invasive species—threatening one of the world's most pristine natural ecosystems and an economic cornerstone of the New York tourism industry. The collaboration partners expect that this world-class scientific and technology facility at Lake George will create a new model for predictive preservation and remediation of critical natural systems on Lake George, in New York, and ultimately around the world.
The Jefferson Project, an homage to President Thomas Jefferson's declaration of Lake George as "without comparison, the most beautiful water I ever saw," aims to establish one of the world's most sophisticated lake environmental monitoring and prediction systems giving scientists and the community a real-time picture of the health of the lake. Lake George is a headwater lake, meaning it has limited external influences on water quality which contributes to its New York State water quality rating of Class AA-Special. Lake George is an ideal body of water to study due to its size and unique ecosystem. Approximately 95 percent of the land surrounding Lake George remains as natural forestland, 46 percent of which is "forever wild" state-owned forest preserve.
Scientists from Rensselaer have been studying the Lake for 30 years and have noted the emergence of environmental stressors that include rising levels of chlorophyll that threatens water clarity and a threefold increase in salt levels primarily due to road salt applied to roads in the watershed. Lake George tourism alone accounts for an estimated $450 million of economic activity in Warren County and approximately $1 billion in the surrounding region. The long-term health of the Lake is critical to the region and New York State's tourism industry.
The collaboration partners plan to use a combination of advanced data analytics, computing and data visualization techniques, new scientific and experimental methods, 3-D computer modeling and simulation, and historical data expecting to gain an unprecedented scientific understanding of Lake George. Also central to the project will be weather modeling and sensor technology similar to those used by IBM around the world at locations including Rio de Janeiro, Ireland's Galway Bay, and New York's Hudson River. The combination of these unique predictive capabilities will enable scientists and the community to prioritize and act before permanent degradation can take place.
For example, the new monitoring system is expected to give scientists a view for the first time of circulation models in Lake George. These 3-D models could then be used to understand how currents distribute nutrients and contaminants across the 32-mile lake and their correlation to specific stressors. These models could be overlaid with historical and real-time weather data to see the impact of weather and tributary flooding on circulation patterns in Lake George.
IBM plans to provide hardware, software, and supporting services to help create a new, Smarter Water laboratory and visualization studio at Rensselaer's Margaret A. and David M. Darrin `40 Fresh Water Institute on Lake George. A team of IBM Smarter Water experts, in partnership Rensselaer and the FUND for Lake George, plan to pair their expertise with this new technology to help local leaders see a real-time picture of the current and future computer modeled conditions, water chemistry, and health of the natural systems. Local groups could use this data to make informed decisions on the protection of Lake George's pristine waters and unique ecosystem.
"Lake George has a lot to teach us, if we look closely," said Rensselaer President Shirley Ann Jackson. "By expanding Rensselaer's Darrin Fresh Water Institute with this remarkable new cyberphysical platform of data from sensors and other sources, and with advanced analytics, high performance computing, and web science, we are taking an important step to protect the timeless beauty of Lake George, and we are creating a global model for environmental research and protection of water resources."
"Through the Jefferson Project, Rensselaer, the FUND for Lake George, and IBM will help advance the state of the science and the practice of water management to create a more precise, actionable and sustainable model that will give us a path forward" said John E. Kelly III, senior vice president and director of IBM Research.
"The still pure water of Lake George is the lifeblood of our economy, but it will take unprecedented commitment to keep it that way," said Jeffrey M. Killeen, board chairman of the FUND for Lake George. "By shining the light of science on the future of Lake George, this bold collaboration will empower our ability to succeed. It is an historic opportunity to demonstrate just what it will take to protect a priceless natural treasure for future generations. The FUND for Lake George is honored to be playing a role in this vital pursuit."
Lake George, about 50 miles north of Albany in upstate New York, is known internationally for its crystal-clear waters with a depth of up to 200 feet. Rich in natural and cultural history, it is 32 miles long and up to 2.5 miles wide, formed nearly 10,000 years ago by melting glaciers.
In collaboration with the FUND, the Darrin Fresh Water Institute has built a comprehensive 30-year database of lake conditions which when paired with new sensor acquired data, advanced analytics, computing, and data visualization technologies, will enable Jefferson Project researchers plan to investigate and address key questions including:
What was the pristine state of the lake?
What is the impact of salt overloading on the lake?
What are the consequences of nutrient loading on algal growth (as measured by chlorophyll levels) in the lake?
What remediation strategies for these and other stressors may be effective?
At Rensselaer, this project partners the pioneering experimental methods of student and faculty researchers at the Darrin Fresh Water Institute with students and faculty across campus, including those conducting leading-edge data and analytics research within the university's Tetherless World Constellation.
For more information on The Jefferson Project at Lake George visit: http://www.rpi.edu/dept/DFWI/
About Rensselaer
Rensselaer Polytechnic Institute, founded in 1824, is the nation's oldest technological research university. The university offers bachelor's, master's, and doctoral degrees in engineering, the sciences, information technology, architecture, management, and the humanities and social sciences. Institute programs serve undergraduates, graduate students, and working professionals around the world. Rensselaer faculty are known for pre-eminence in research conducted in a wide range of fields, with particular emphasis in biotechnology, nanotechnology, computation and information technology, the media arts and technology, and energy and the environment. The Institute is well known for its success in the transfer of technology from the laboratory to the marketplace so that new discoveries and inventions benefit human life, protect the environment, and strengthen economic development.
About IBM Smarter Planet
With advances in technology — sophisticated sensor networks, smart meters, deep computing and Big Data analytics — IBM is helping clients and cities make smarter decisions about water management. By monitoring, measuring and analyzing water systems, from rivers and reservoirs to pumps and pipes, we can better understand the issues around water. IBM is applying its expertise in smart systems and data analysis to help companies, governments and citizens understand and more effectively deal with these issues. For more information, please visit http://www.ibm.com/smarterplanet/water.
About The Fund for Lake George
The FUND for Lake George is a privately funded not-for-profit organization dedicated to the protection of Lake George. Formed in 1980, the FUND applies a science-based approach to protection focused on Lake George water quality and the overall health of the Lake George watershed. The FUND pursues this mission through support of long-term scientific research, direct advocacy, and strategic partnerships with diverse public and private interests. The FUND recently adopted its "Legacy Strategy" that focuses on environmental and economic imperatives as now required to protect Lake George for the next generation. The FUND sponsors the Lake George Waterkeeper among other programs on Lake George. The FUND for Lake George is managed by a Board of Trustees and maintains an office in Lake George. For more on the FUND's work, see http://www.fundforlakegeorge.org.
Video, B-Roll and Other Content Available
Registered journalists and bloggers can download b-roll and a video about The Jefferson Project at Lake George at via TheNewsMarket at: http://bit.ly/11JtgNJ
Watch a video on The Jefferson Project at Lake George at: http://youtu.be/uARKFSw4ofc
An infographic visually depicting the project is available at: http://ibm.co/11IEvG7
A blog post from Rensselaer and The FUND is available on the A Smarter Planet Blog at: http://ibm.co/11NR0N8
Read a blog post from IBM Research on the project at: http://bit.ly/14vvuP4
Contacts:
Michael Mullaney
Rensselaer Polytechnic Institute
518-276-6161
mullam@rpi.edu
Michael Rowinski
IBM Media Relations
720-395-8497
rowinski@us.ibm.com
Eric Siy
The FUND for Lake George
518-322-5814
esiy@fundforlakegeorge.org
Press Contact Michael Mullaney