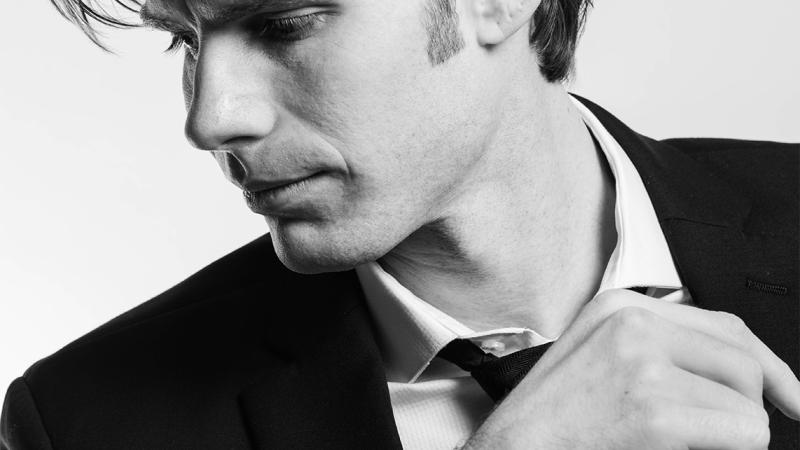 Nicholas DeMaison, the newly hired conductor in School of Humanities, Arts, and Social Sciences (HASS) at Rensselaer Polytechnic Institute, is giving students the kind of rigorous musical ensemble experience that is commensurate a Rensselaer education.
An acclaimed conductor and composer, DeMaison is conducting the 50-student Rensselaer Orchestra, the university Concert Choir, and organizing a comprehensive chamber music program. Previously, all ensembles were under the auspices of the Rensselaer Music Association. As part of the transition toward a music degree, these ensembles are now under the auspices of HASS and students will receive academic credit in Arts for their participation.
"Growing Rensselaer's music program is one of my priorities and bringing Nicholas DeMaison on board is an important step toward that goal," said Mary Simoni, dean of HASS at Rensselaer. "His experiences nurturing musicians and putting on performances of both classical and experimental music make him a perfect fit to help Rensselaer's music program mature."
DeMaison has led dozens of premieres of new operatic, instrumental, choral, and multi-media works. His music has been performed by the New York Philharmonic, Iktus Percussion, Sinopia Trio, PRISM Saxophone Quartet, and ensemble dal niente, and he is a regular conductor with New York's Ensemble Moto Perpetuo. He recently worked as a Music Supervisor with critically acclaimed production company Giants Are Small, on the music staff with Live from Lincoln Center and PBS, and as director of Ensemble Sospeso.
"The combination of support from a major institution like Rensselaer and a start-up mentality made this a unique career opportunity," DeMaison said. "Every conductor has the dream of being handed just enough to work with so that you can grow something."
The question driving DeMaison's work at Rensselaer is "how large of a platform can we provide for students who want music to be a part of their education?" Eventually he would like to see the orchestra become the flagship musical institution on campus. He is also excited by the opportunity to lead performances in the world-class, acoustically unique Curtis R. Priem Experimental Media and Performing Arts Center.
The first public performances under DeMaison's leadership will be the Nov. 17 fall choir concert at the Chapel and Cultural Center and the Nov. 23 fall orchestra concert at EMPAC. The annual holiday concert will be held Saturday, Dec. 15, at EMPAC, and will feature the orchestra, choir and festival choir—a group that is now accepting new students who can read music and have some choral experience.
For its fall performance, the orchestra will perform both traditional and contemporary pieces, a mix that DeMaison said is perfect for the Rensselaer audience. They will perform pieces by Tchaikovsky and Beethoven as well as more contemporary pieces by distinguished composer and Rensselaer Arts Professor of Practice Pauline Oliveros and James Tenney. Both contemporary pieces will have accompanying live electronic components that DeMaison is working on with graduate students in the electronic arts.
DeMaison, earned his master's and doctoral degrees at University of California, San Diego, and his undergraduate degree at the Oberlin Conservatory of Music.
Press Contact Emily Donohue