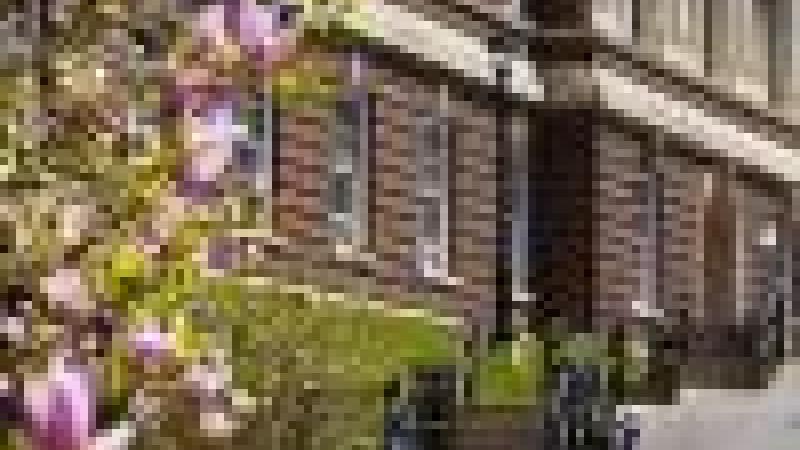 For senior Lizzy Postel, majoring in the humanities at a technical school like Rensselaer Polytechnic Institute not only made perfect sense, it has uniquely positioned her for future success.
Postel, who is set to graduate on May 24 with a bachelor's degree in communications and a minor in electronic arts, said her courses in the School of Humanities, Arts, and Social Sciences (HASS) have given her a wide breadth of skills. Those skills have already landed her a job as a community manager at a social media marketing company in New York City, VaynerMedia.
"As a [humanities] major at a tech school, I am expected to have incredible creativity, technical skills, and communicative ability. I can't imagine anywhere else that would challenge me to strike such a balance between these fundamentals than RPI has," she said.
The courses she took with Tamar Gordon, the acting head of the communications department, made an especially important impact on Postel's academic career. "Every single course I have taken with Professor Tamar Gordon has been a socially eye-opening experience and has given me entirely new ways to think critically," she said. Those courses included Religion in the Media, Language and Culture, and Documentary Film. "To choose a favorite would be unfair," Postel said.
Postel was a tutor at the Center for Communication Practices on campus and is a member of the sorority Alpha Gamma Delta, the Class of 2014 Council, and the Undergraduate Council.
She has a piece of advice for incoming Rensselaer students considering a major in HASS: "Don't let anyone question your choice to be a HASS major at RPI. You are not only getting an incredibly high-caliber education, but a well-rounded one as well."
Press Contact Emily Donohue