Center Will Carry On The Work Of HASS Professor Pauline Oliveros' Deep Listening Institute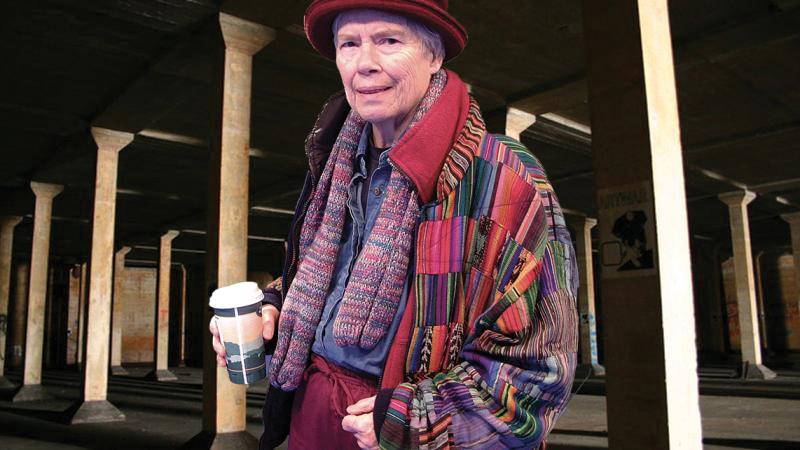 The Center for Deep Listening in the School of Humanities, Arts, and Social Sciences (HASS) at Rensselaer Polytechnic Institute was founded June 1 with a mission to carry on the work of HASS professor and Deep Listening Institute founder Pauline Oliveros.
The mission of the center is to steward the continued development of artistic expression, humanitarian scholarship, and understanding of human perception and cognition begun by Oliveros with her innovative deep listening practice decades ago. Oliveros, who has taught a course in deep listening at Rensselaer since 2001, says deep listening is a form of meditation that opens an expanded world of sound that helps students with learning in all disciplines.
"It's important to me that the legacy we have accumulated and the constituency we have built at the Deep Listening Institute will find in the new Center for Deep Listening at Rensselaer a place from which to broaden and deepen our work," Oliveros said.
Like the Deep Listening Institute, the new Center for Deep Listening will spread Oliveros' teachings about the practice of deep listening through events including workshops, conferences, lectures, retreats, and webinars.
"The impact of Pauline Oliveros' pioneering work as the founder of the Deep Listening Institute stretches across disciplines and continents. The School of Humanities, Arts, and Social Sciences is proud to be able to further her legacy of innovation and facilitate agenda-setting research through the new Center for Deep Listening," said HASS Dean Mary Simoni.
The first program sponsored by the new Center for Deep Listening, the Deep Listening Art/Science conference, will be held July 10-13 at the Curtis R. Priem Experimental Media and Performing Arts Center (EMPAC) on the Rensselaer campus. The conference will include keynote addresses by an auditory neuroscientist as well as a musician and composer. The keynotes will showcase the breadth of work – both scientific and artistic – impacted by Oliveros' innovative deep listening practice. Registration is currently open for the conference.
Press Contact Emily Donohue