CBIS Serves as Hub for Pioneering, Collaborative Research at Rensselaer Polytechnic Institute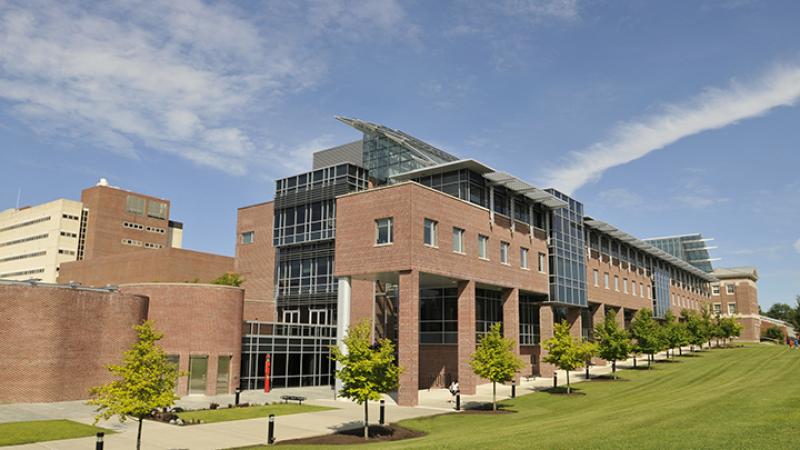 Troy, N.Y. – The Center for Biotechnology and Interdisciplinary Studies (CBIS) at Rensselaer Polytechnic Institute will celebrate its 10th anniversary with a symposium on the intersection of engineering, biomedicine, and healthcare.
The symposium, presented by Rensselaer President Shirley Ann Jackson, will be held at 10:30 a.m. Wednesday, Sept. 10, in the CBIS Auditorium. A reception featuring poster presentations from CBIS students will immediately follow the keynote address.
To RSVP to attend the symposium, go to www.rpi.edu/news/events/biotech.
Scott Friedman, M.D., a 1976 graduate of Rensselaer who currently serves as both the chief of the division of liver diseases at The Mount Sinai Hospital and the dean of therapeutic discovery at the Icahn School of Medicine at Mount Sinai, will be the keynote speaker. In 2013, Rensselaer and the Icahn School of Medicine at Mount Sinai announced an affiliation agreement to capitalize on each institution's unique areas of expertise and collaborate on education programs, research, and the development of new diagnostic tools and treatments that promote human health.
Friedman, who graduated Rensselaer cum laude with a bachelor's degree in biology before going on to earn his medical degree at the Icahn School of Medicine at Mount Sinai, is a world-renowned expert on liver diseases.
Friedman's talk, "The Borderless World of Engineering, Biomedicine and Healthcare—Reflections of a Rensselaer Graduate," reflects the ongoing mission of CBIS to foster collaboration on fundamental and applied research in biotechnology. CBIS is a research hub on the Rensselaer campus and the researchers housed there work to expand the boundaries of engineering and science, developing interdisciplinary projects in architecture, humanities, arts and social sciences, and management.
"For the past 10 years, scientists at CBIS have collaborated to advance biotechnology. We are conducting high-quality research across traditional boundaries, creating new science, and meeting societal needs in healthcare and other fields," said Deepak Vashishth, CBIS director. "With our focus on both fundamental and applied biotechnology research, CBIS is uniquely positioned to continue to innovate, translate, and facilitate agenda-setting research."
The CBIS 10th anniversary event is part of a series of celebrations marking a bridge to Rensselaer Polytechnic Institute's bicentennial in 2024. The achievements of Rensselaer people – past and present – will be celebrated and important milestones highlighted as Rensselaer approaches its 200th year.
Written By Emily Donohue
Press Contact Emily Donohue