Rensselaer Polytechnic Institute Assistant Professor Receives Department of Commerce Gold Medal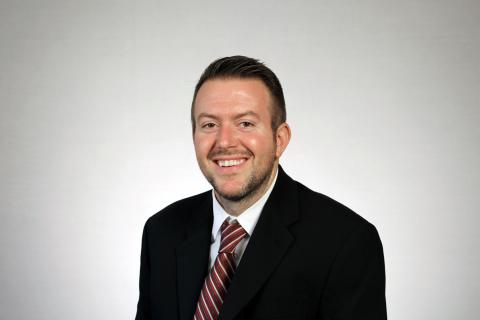 February 25, 2015
Rensselaer Polytechnic Institute Assistant Professor Receives Department of Commerce Gold Medal
School of Engineering Faculty Member Frank Lombardo Cited for Investigative Work Following 2011 Tornado in Joplin, Mo.
Troy, N.Y. – The United States Department of Commerce has awarded the Department of Commerce Gold Medal to Frank Lombardo, research assistant professor in the Department of Civil and Environmental Engineering at Rensselaer Polytechnic Institute. The gold medal is the highest honorary award granted by the Secretary of Commerce.
The medal is awarded for distinguished performance characterized by extraordinary, notable, or prestigious contributions that impact the mission of the department in the United States and throughout the world.
Lombardo was cited for his work on the study of building performance, warnings, and human behavior in the investigation of the 2011 Joplin, Mo., tornado. The award was presented at a ceremony in Washington, D.C., in January.
"The Civil and Environmental Engineering Department is delighted to have had Dr. Frank Lombardo working with us over the last two years and the Department of Commerce Gold Medal is a singular honor for him," said Chris Letchford, who is head of department of civil and environmental engineering. "Dr. Lombardo has been active in teaching, advising graduate students, and overseeing the hazards research in the department."
Lombardo's research is focused on understanding natural hazards and their impacts by bridging the gap between the physical sciences and engineering practice. He earned a bachelor's degree in civil engineering from Tri-State (now Trine) University and a doctoral degree in wind science and engineering from Texas Tech University.
Before joining Rensselaer, Lombardo was a National Research Council postdoctoral research associate at the National Institute of Standards and Technology in Gaithersburg, Md.
About Rensselaer Polytechnic Institute
Founded in 1824, Rensselaer Polytechnic Institute is America's first technological research university. Rensselaer encompasses five schools, over 30 research centers, more than 140 academic programs including 25 new programs, and a dynamic community made up of over 6,800 students and 104,000 living alumni. Rensselaer faculty and alumni include upwards of 155 National Academy members, six members of the National Inventors Hall of Fame, six National Medal of Technology winners, five National Medal of Science winners, and a Nobel Prize winner in Physics. With nearly 200 years of experience advancing scientific and technological knowledge, Rensselaer remains focused on addressing global challenges with a spirit of ingenuity and collaboration. To learn more, please visit www.rpi.edu.