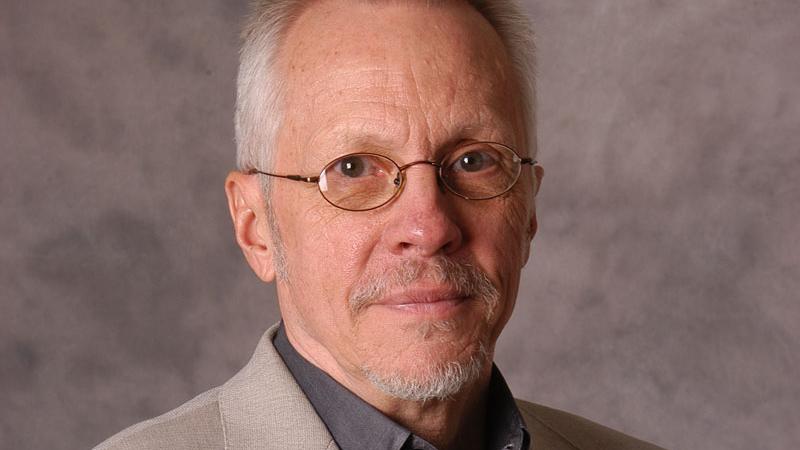 Troy, N.Y. – John Tichy, professor and former head of the Department of Mechanical, Aerospace, and Nuclear Engineering at Rensselaer Polytechnic Institute has received the Mayo D. Hersey Award by the American Society for Mechanical Engineers (ASME).
This award, presented annually since 1965 by the ASME, recognizes distinguished and continued contributions related to lubrication science and engineering in the name of Mayo D. Hersey. An accomplished engineer, Mayo D. Hersey developed a mathematical formula to characterize friction due to viscous shear, now known as the Hersey number. Hersey was considered among the world's foremost authorities on tribology, the study of interacting moving surfaces such as gears, and related factors including corrosion, erosion, friction, lubrication, and wear.
"I am honored to receive this award by the ASME," said Tichy. "The study of design, friction, wear, and surfaces in contact dates back to ancient times when lubricants were used to transport statues and large objects.  Today tribology has wide ranging implications in many areas of engineering, industry, and nature, influencing the design of individual components such as bearings and gears, assemblies and products ranging from engines and pocket watches, manufacturing processes such as polishing and stamping, construction and exploration using oil drilling rigs and the space shuttle, as well as in natural water and wind erosion."
"Mayo D. Hersey was a legend in the field of tribology. Winning this prestigious international award named after him is truly a fitting recognition of Professor Tichy's outstanding contributions to the area of tribology," said Shekhar Garde, Dean of Engineering at Rensselaer. "John is an exceptional researcher, teacher, mentor, and a leader of the broader mechanical engineering and materials science community. He is a true rock star. We congratulate him on this wonderful honor."
Tichy has been a member of the Rensselaer faculty since 1976. He is an ASME fellow, an STLE fellow (the national tribology society), a past chairman of the ASME Tribology Division, and the former Technical Editor of the ASME Journal of Tribology. Tichy has been awarded several honors including the ASME Board of Governors Award, the ASME Best Paper in Tribology (twice), the Tribology Division Innovative Research Award, the Department's Assini Teaching and Counseling Award, and Rensselaer's Wiley Distinguished Faculty Award.  He is also listed in the Who's Who in Rock & Roll and the Rolling Stone Encyclopedia of Rock & Roll for his work as singer, songwriter and guitarist in the 1960s and 70s with Commander Cody and his Lost Planet Airmen.
Written By David Brond
Press Contact David Brond