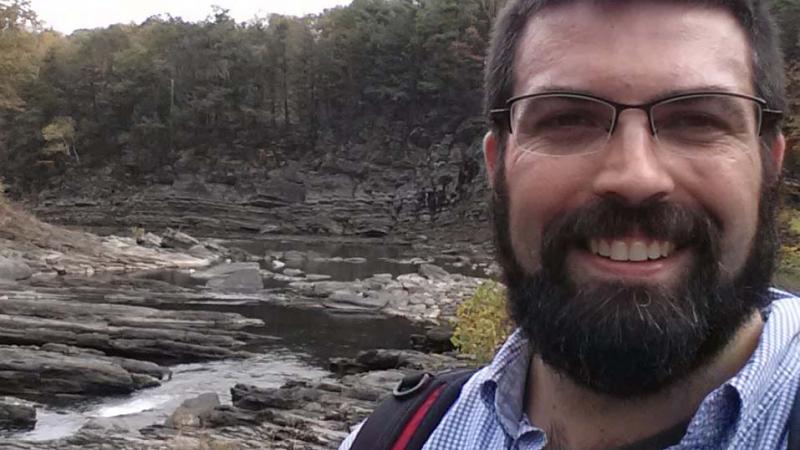 Troy, N.Y. – Morgan Schaller has been appointed as an assistant professor in the Department of Earth and Environmental Sciences within the School of Science at Rensselaer Polytechnic Institute. Schaller joins Rensselaer from Rutgers University.
Schaller researches the history of the Earth system and changes in the climate over long timescales.
"Dr. Schaller's research, which uses sophisticated methods to study how our planet and its atmosphere exchange carbon and other elements over different timescales, is critical to understanding the mechanisms responsible for the current changes in Earth's climate," said Curt Breneman, dean of the School of Science. "He is a promising researcher whose innovative work is focused on an increasingly important field, and we are pleased to welcome him to Rensselaer."
Schaller uses stable isotopes to trace the interaction and transfer of elements through the atmosphere, biosphere, and solid earth.  He has investigated the atmospheric effect of ancient, continental-scale volcanic eruptions, and subsequent changes in the concentration of greenhouse gases due to chemical weathering. His focus is largely on changes in the concentration of atmospheric carbon dioxide over long timescales with the goal of better understanding what ultimately controls the transfer of gases between the solid earth and the atmosphere.  He also studies ancient analogs for our modern increase in greenhouse gas concentrations. 
"Through most of Earth's history, climates were quite a bit warmer than today," said Schaller. "Understanding how the earth behaves during these so-called 'hot-house' states, where atmospheric carbon dioxide concentrations were high, is important – the case is extreme, but that may be where we're eventually headed."  
In his work, Schaller has been funded by the National Science Foundation and has published research in journals such as Science, the Proceedings of the National Academy of Sciences, and Chemical Geology.
Schaller received bachelor's degrees in biology and in geology from Binghamton University, and earned a master's degree in hydrogeology and a doctoral degree in geochemistry from Rutgers University.
Written By Mary L. Martialay
Press Contact Mary L. Martialay