Rensselaer Polytechnic Institute Professor Richard Radke Named to Newly Created Position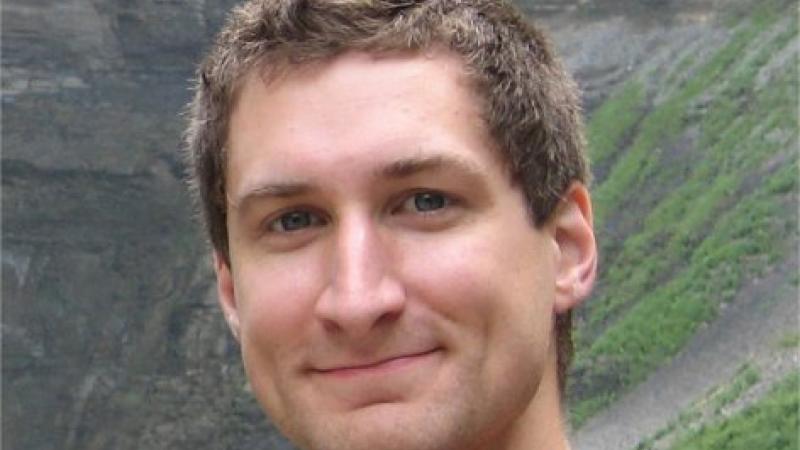 Troy, N.Y. — Special effects engineering expert Richard Radke has been appointed deputy director of the Smart Lighting Engineering Research Center (ERC) at Rensselaer Polytechnic Institute (RPI). Radke serves as associate professor in the Department of Electrical, Computer, and Systems Engineering at Rensselaer.
In addition to his new role, Radke will continue to oversee the Adaptive Control and Simulation research thrust at the ERC. He also will support the center's research and vision, expand opportunities for new sponsored research, and increase the visibility of the center's innovative accomplishments and initiatives.
"I am confident that Rich will continue to bring his experience, energy, ideas, and management skills to help lead the ERC effectively as the new deputy director," said ERC Director Robert Karlicek. "Professor Radke's appointment was approved and accepted by the National Science Foundation, a major supporter of the ERC."
Radke became a member of the ERC's Controls and Communications thrust in 2012, and has been a co-leader of that thrust since 2013. He has made significant contributions to the development of the ERC's research program, primarily in developing the concept of sparse plenoptic light field sensing.
Radke is a widely recognized leader in image processing, an award-winning teacher, and a productive and energetic researcher. He received an NSF CAREER Award in 2003 shortly after joining Rensselaer, and was a member of the Subsurface Sensing and Imaging Systems ERC (CenSSIS), serving as the associate director of the CenSSIS from 2010 to 2012. Radke currently leads the multi-institutional Video Analytics thrust in the Department of Homeland Security Center of Excellence for Awareness and Localization of Explosives-Related Threats (ALERT). In 2014, the American Society of Engineering Education (AEEE) Prism Magazine named Radke in its list of 20 under 40 academics who have demonstrated talent for teaching, real-world research, or – as is often the case – both. 
About the Smart Lighting ERC
Funded primarily by the National Science Foundation, the ERC is an interdisciplinary, multi-university center developing "Smart Lighting Systems that See and ThinkTM". The ERC is developing lighting systems that do everything from automatically maximizing light quality and minimizing energy use by sensing occupant needs to lights that carry data, complementing and enlarging the Wi-Fi network with Li-Fi (or visible light communications), and controlling LED lighting to enhance plant growth for farming and "pharming" applications.
The center engages faculty members, graduate students, research staff, and undergraduates to work on research leading to smart lighting systems with adaptive and controllable properties. It joins academia, industry, and government in partnership to produce transformational engineered systems, along with engineering graduates who are adept at innovation and primed for leadership in the global economy. The Smart Lighting ERC is headquartered at Rensselaer Polytechnic Institute in Troy, N.Y., and partners with Boston University and the University of New Mexico to achieve its objectives.   Visit the ERC website at http://smartlighting.rpi.edu/.
About The New Polytechnic
The New Polytechnic is a new paradigm for teaching, learning, and research at Rensselaer, the foundation of which is the recognition that global challenges and opportunities are so great that they cannot be addressed by the most talented person working alone, nor even by a single discipline, sector, or nation. The New Polytechnic enables collaborations and dialogue between talented people across disciplines, sectors, and global regions, in order to address the complex problems in the world.
Contacts
Smart Lighting ERC
Ann Seman Office: (518) 276-2041 | Email: semana2@rpi.edu
Press Contact Jessica Otitigbe