RPI faculty to participate in World Economic Forum discussions of the role of science in overcoming global challenges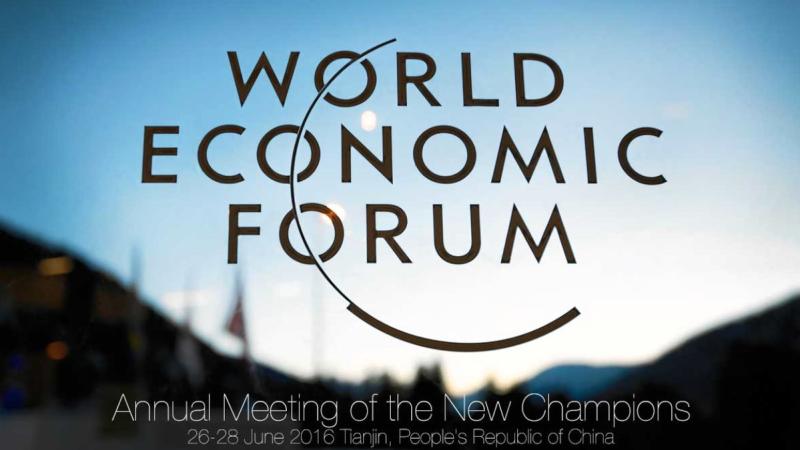 Troy, N.Y. – Rensselaer Polytechnic Institute today announced that university president Dr. Shirley Ann Jackson will co-chair the World Economic Forum Annual Meeting of the New Champions in Tianjin, China, June 26-28, 2016. In her role as co-chair, Jackson will participate in a debate on the role of corporate-led research in advancing scientific progress, a televised session in which she will discuss the key elements of an innovation ecosystem that translates research results into technological innovations and business opportunities. Jackson will also moderate a discussion among Rensselaer faculty of the role of big data in disrupting transmissible diseases.
"The Annual Meeting of the New Champions provides a unique opportunity to evaluate the convergence of the digital, physical, and biological worlds," Jackson said. "This dialogue gives us the opportunity to assess this crossroads in conjunction with the great, global, human challenges we face today and work together with influential leaders from top organizations around the world toward a future that addresses these challenges—from a changing climate to the mitigation of disease."
Joining Jackson for a discussion of the ways the university is looking beyond the boundaries of academic disciplines and leveraging new computational and biological tools to address transmissible disease are Rensselaer faculty members Jonathan Dordick, vice president for research and Howard P. Isermann Professor of Chemical and Biological Engineering, and Heng Ji, Edward P. Hamilton Development Chair Associate Professor in the Department of Computer Science.
"The rise of big data and the tools to analyze are bringing new sources of information into the challenge of transmissible disease," said Dordick. "With new ways to engineer systems that help distill biological systems data, we can wholly upend the way we think about pandemic prevention with the ultimate goal of eliminating such medical vulnerabilities from our world."
The group from Rensselaer additionally will be joined by Suzan Murray, head of the Smithsonian Institution's Wildlife Health Program, which addresses animal diseases and conservation medicine. 
The Annual Meeting of the New Champions program will focus on transformation occurring at the intersection of industry, economy, and future agendas of the Fourth Industrial Revolution. Specifically, the program will address:
Redesigning Systems—How will the Fourth Industrial Revolution transform industry sectors and systems of production?
Rethinking Innovation—How can breakthroughs and innovations in basic research, technology, and business models shape social and economic systems?
Reshaping Growth—How will China's new five-year plan affect its socio-economic development, emerging market entrepreneurs, and regional and global growth?
President Jackson will participate in a co-chair's press conference and other key sessions, including "Betting on Moon Shots," "Scientific China," and "Pandemics and Big Data." Rensselaer faculty will also participate in the "Pandemics and Big Data" session. Sessions will be webcast live at http://wef.ch/amnc16. 
Prior to her arrival in Tianjin, Jackson traveled to Tokyo, where she participated in the Advancing Women Business Leaders luncheon and panel discussion, hosted by the wife of Japan's Prime Minister, Akie Abe, and IBM, on Wednesday, June 22. The discussion, moderated by Kathy Matsui, vice chair and chief Japan equity strategist, global investment research, Goldman Sachs, assessed gender imbalance in the workplace and its roots in science, technology, engineering, and mathematics education.
Prior to attending the Annual Meeting of the New Champions, Jackson will travel to Beijing for a banquet celebration with Rensselaer alumni and other constituents on Saturday, June 25 from  6 – 9 p.m. at the V-Continent Beijing Parkview Wuzhou Hotel.  Jackson will share her bold vision for transforming Rensselaer into The New Polytechnic—a new paradigm for teaching, learning, and research—a view of the technological research university as a fresh collaborative endeavor across disciplines, sectors, and global regions. 
About Rensselaer Polytechnic Institute
Rensselaer Polytechnic Institute, founded in 1824, is the nation's oldest technological research university. The university offers bachelor's, master's, and doctoral degrees in engineering; the sciences; information technology and web sciences; architecture; management; and the arts, humanities, and social sciences. Institute programs serve undergraduates, graduate students, and working professionals around the world. Rensselaer faculty are known for pre-eminence in research conducted in a wide range of fields, with particular emphasis in biotechnology, nanotechnology, computational science and engineering, data science, and the media arts and technology. The Institute is well known for its success in the transfer of technology from the laboratory to the marketplace so that new discoveries and inventions benefit human life, protect the environment, and strengthen economic development. For more information, please visit http://www.rpi.edu.
Written By Richie Hunter
Press Contact Richie Hunter