Award to be given by University of Albany Foundation at Oct. 27 dinner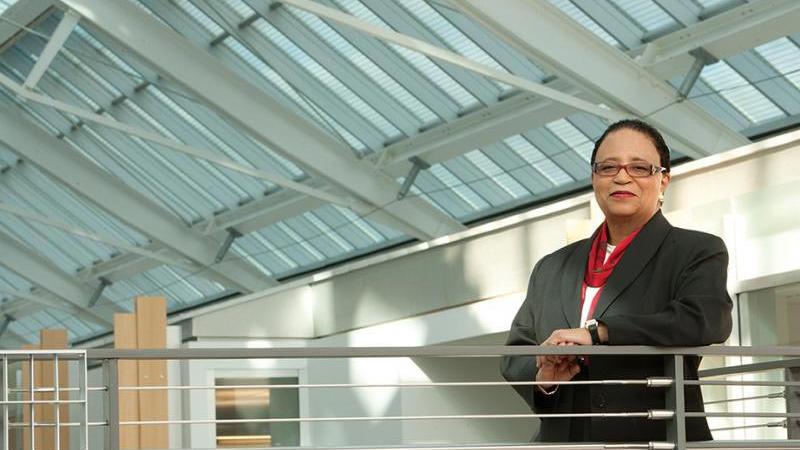 TROY, N.Y.—The Honorable Shirley Ann Jackson, Ph.D., president of Rensselaer Polytechnic Institute, has been named a recipient of the University at Albany Foundation's Citizen Laureate Award. Established in 1977, the Citizen Laureate Awards honor outstanding leaders in business and industry, government, and academia, and are the most prestigious honors bestowed by the foundation.
Jackson will receive the Academic Laureate Award, which recognizes individuals for their notable achievements in academia and research. Also being honored this year are Angelo Mazzone, owner of Mazzone Hospitality, and Walter L. Robb, president of Vantage Management, who will receive the Community Laureate Award, which honors individuals for their outstanding contributions to the Capital Region and beyond. The awards dinner will take place Thursday, Oct. 27, at the SEFCU Arena on the University at Albany campus.
"Each of our laureates enriches our community in distinctive ways—economically, scientifically, culturally, intellectually, and socially—their efforts are helping to transform our region," said 2016 event chair John Nigro, himself a recipient of the Community Laureate Award in 2010, in his congratulatory letter to Jackson.
Since joining Rensselaer in 1999, Jackson has led a transformation of the university's pedagogical and research approach under the construct of The New Polytechnic, an emerging paradigm for teaching, learning, and research at Rensselaer. The New Polytechnic emphasizes and supports collaboration across disciplines, sectors, and regions to address the great global challenges of our day, using the most advanced tools and technologies, many of which are developed at Rensselaer.
Before taking the helm at Rensselaer, Jackson served four years as chairman of the U.S. Nuclear Regulatory Commission. She is a former professor of physics at Rutgers University, and before that, she conducted research in theoretical physics, solid state and quantum physics, and optical physics at AT&T Bell Laboratories.
Recently Jackson was awarded the National Medal of Science, the nation's highest honor in science and engineering. In 2014, President Obama appointed her co-chair of the President's Intelligence Advisory Board. She also serves on the U.S. Secretary of State's International Security Advisory Board and the U.S. Secretary of Energy's Advisory Board.
The Citizen Laureate Awards Dinner was instituted to strengthen the ties between the academic and business communities. Since its inception in 1977, the "town-and-gown" event has evolved into the Capital Region's premier awards dinner, with more than 70 distinguished award winners honored over the course of its history.
Press Contact Jessica Otitigbe