Fifteen universities participated in cyber wargame simulation designed to cultivate the next generation of cybersecurity professionals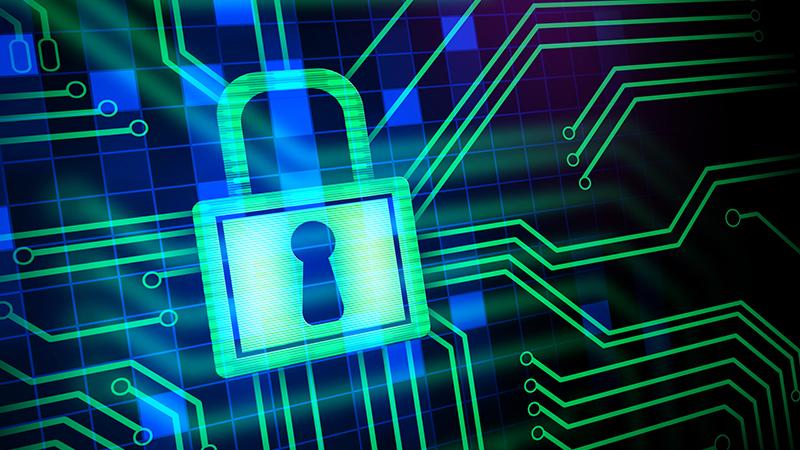 Troy, N.Y. – A team of students from Rensselaer Polytechnic Institute presented an analysis and incident response approach to a simulated cyber attack in order to claim third place at the third annual Deloitte Foundation Cyber Threat Competition. Larry Li, Yuting Guo, and Zachary Minster, the school's team members, each received $1,500 in scholarship money. The teams from Pennsylvania State University and University of Southern California placed first and second, respectively.
The Deloitte Foundation Cyber Threat Competition is designed and facilitated by Deloitte Advisory cyber risk services in order to help college students develop the skills needed to address increasingly sophisticated cyber risks in the marketplace.
"Organizations are facing significant challenges keeping pace with the rapidly evolving threat landscape and securing the talent needed to properly resource cybersecurity functions," said Anthony Russo, principal with Deloitte Advisory, cyber risk services practice, Deloitte & Touche LLP. "Beyond security table-stakes, today's cybersecurity professional needs to understand both the technology risks and the business risks organizations face from cyber attacks in order to effectively protect the most vital business assets from insider and outsider threats."
The team from Rensselaer seniors included Li '16, with a dual major in computer science and mathematics; Guo '16, a dual major in information technology and web science and business and management; and Minster '17, an information technology and web science major.  
 "The cybersecurity competition was an amazing learning opportunity, challenging us to think not just about the technical details of cyber threats, but their implications and effects within a large-scale organization," said Li, a senior majoring in computer science and mathematics. "Our team had minimal communication preceding the event; despite this, and being down a member, we can cite our success as a product of quickly allocating responsibilities to best utilize our respective skillsets and making collective decisions on tasks outside our domain of knowledge."
This year's competition also featured a separate session for educators from the attending schools in Deloitte's Greenhouse™ Lab. The labs are cutting-edge physical spaces located around the world designed to help participants tackle their complex problems. They apply a tested set of principles that combine behavioral science, analytics, technology, and facilitation to break through traditional methods of problem-solving. In the Greenhouse™ Lab, educators participated in a full-day of dynamic engagement and collaborative brainstorming exercises designed to equip educators with the tools they need to prepare the talent of tomorrow to meet the cyber-related needs of employers.
"The Deloitte Foundation recognizes the need to both close the cybersecurity skills gap in the workforce and to expand the bench of potential cybersecurity talent," said Tonie Leatherberry, president, Deloitte Foundation. "We are encouraged that our Cyber Threat Competition is attracting high-performing students with a strong foundation of the STEM skills needed to develop a talented and deep pool of cybersecurity professionals."
The participation of Rensselaer students in competitions such as the Deloitte Foundation Cyber Threat Competition exemplifies The New Polytechnic, an emerging paradigm for teaching, learning, and research at Rensselaer. The foundation for this vision is the recognition that global challenges and opportunities are so great they cannot be adequately addressed by even the most talented person working alone. The New Polytechnic emphasizes and supports collaboration across disciplines, sectors, and regions to address the great global challenges of our day, using the most advanced tools and technologies, many of which are developed at Rensselaer. The New Polytechnic is transformative in the global impact of research, in its innovative pedagogy, and in the lives of students at Rensselaer.
About The Deloitte Foundation
The Deloitte Foundation, founded in 1928, is a not-for-profit organization that supports education in the U.S. through a variety of initiatives that help develop the talent of the future and their influencers and promote excellence in teaching, research and curriculum innovation. The foundation sponsors an array of national programs relevant to a variety of professional services, benefitting middle/high school students, undergraduates, graduate students and educators. For more information, please visit the Deloitte Foundation website at www.deloitte.com/us/df.
About Deloitte Cyber Risk Services
As part of the market-leading Advisory practice, Deloitte's cyber risk services help complex organizations more confidently leverage advanced technologies to achieve their strategic growth, innovation and performance objectives through proactive management of the associated cyber risks. With deep experience across a broad range of industries, Deloitte's more than 2,500 cyber risk services practitioners provide advisory and implementation services, spanning executive and technical functions, to help transform legacy IT security programs into proactive, secure, vigilant and resilient cyber risk programs. Deloitte Advisory cyber risk services works with our clients worldwide to better align cybersecurity investments with strategic business priorities, establish improved threat awareness and visibility, and strengthen the ability of organizations to thrive in the face of cyber incidents.
About Rensselaer Polytechnic Institute
Rensselaer Polytechnic Institute, founded in 1824, is America's first technological research university. The university offers bachelor's, master's, and doctoral degrees in engineering; the sciences; information technology and web sciences; architecture; management; and the arts, humanities, and social sciences. Rensselaer faculty advance research in a wide range of fields, with an emphasis on biotechnology, nanotechnology, computational science and engineering, data science, and the media arts and technology. The Institute has an established record of success in the transfer of technology from the laboratory to the marketplace, fulfilling its founding mission of applying science "to the common purposes of life." For more information, please visit http://www.rpi.edu. 
Contact
Eric Reiss
Public Relations
Deloitte
Phone: (212) 313 5082
Email: ereiss@deloitte.com
Written By Jessica Otitigbe
Press Contact Jessica Otitigbe