Scientist identified trigger of ancient warming event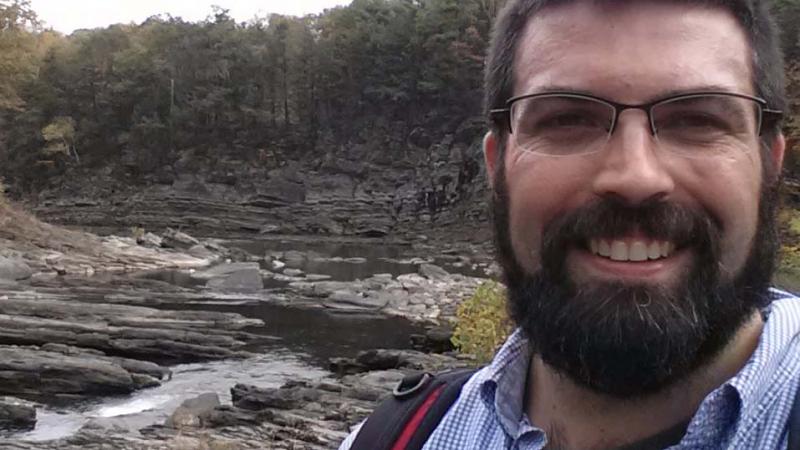 The European Association of Geochemistry has recognized paleoclimate expert Morgan Schaller for early career achievements with its prestigious 2018 Houtermans Award, bestowed annually to  scientists who are within 12 years of beginning their doctoral studies.
As an assistant professor of earth and environmental sciences at Rensselaer Polytechnic Institute, Schaller studies the history of the Earth system and changes in the climate over long timescales.
"Morgan's work is making it possible for us to better understand and predict how our planet will respond to the current increase in carbon in our atmosphere," said Curt Breneman, dean of the School of Science. "We congratulate him on this recognition, and we are proud to have him as a colleague at Rensselaer."
The Houtermans Award recognizes a single exceptional contribution to geochemistry, published as a single paper or a series of papers on a single topic.
In 2016, Schaller identified an extraterrestrial impact as the likely trigger for the Paleocene-Eocene Thermal Maximum (PETM), a rapid warming of the Earth caused by an accumulation of atmospheric carbon dioxide 56 million years ago. The PETM is considered an analog to global warming today. Schaller, whose work was published in Science, found evidence of the impact in the form of microtektites – tiny dark glass spheres that solidify in mid-air as molten rock is thrown from an impact crater.
The award is named in honor of Friedrich Georg Houtermans, a Dutch-Austrian-German physicist. It is presented annually at the Goldschmidt Conference, a major international conference on geochemistry and related subjects.
About Rensselaer Polytechnic Institute
Rensselaer Polytechnic Institute, founded in 1824, is America's first technological research university. For nearly 200 years, Rensselaer has been defining the scientific and technological advances of our world. Rensselaer faculty and alumni represent 86 members of the National Academy of Engineering, 18 members of the National Academy of Sciences, 26 members of the American Academy of Arts and Sciences, 8 members of the National Academy of Medicine, 8 members of the National Academy of Inventors, and 5 members of the National Inventors Hall of Fame, as well as 6 National Medal of Technology winners, 5 National Medal of Science winners, and a Nobel Prize winner in Physics. With 7,000 students and nearly 100,000 living alumni, Rensselaer is addressing the global challenges facing the 21st century—to change lives, to advance society, and to change the world. To learn more, go to www.rpi.edu.
Written By Mary L. Martialay
Press Contact Mary L. Martialay