Annual list recognizes influential researchers around the world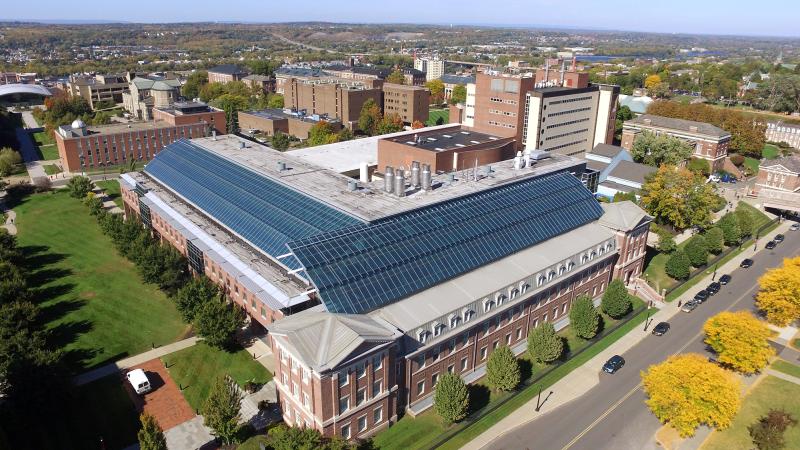 Four researchers affiliated with Rensselaer Polytechnic Institute have been named in the 2018 Highly Cited Researchers list, which recognizes influential scientific researchers and their institutions across the globe.
Now in its fifth year, the citation analysis, provided by Clarivate Analytics, identifies high-impact scientists who have demonstrated significant influence through publication of multiple highly cited papers over a decade and whose citation records position them in the top 1 percent by citations for their field and year.
The following Rensselaer researchers are included on the 2018 list:
Nikhil Koratkar, the John A. Clark and Edward T. Crossan Chair Professor in Engineering
Vincent Meunier, the Gail and Jeffrey L. Kodosky '70 Chair Professor and head of the Department of Physics, Applied Physics, and Astronomy
Humberto Terrones, the Rayleigh Endowed Chair Professor in the Department of Physics, Applied Physics, and Astronomy
Robert A. Baron, whose 22-year tenure at Rensselaer included a named professorship and terms as chair of both the Department of Psychology and the Department of Managerial Policy and Organization.
Placement on the list, which is based on the Web of Science, the world's largest publisher-neutral citation index, is a significant achievement for those named. It places them in the very highest ranks of influence and impact as, this year, it includes 17 Nobel laureates.
"The advancement of scientific endeavor represents a critical activity for individual research institutions and entire nations," said Annette Thomas, CEO of the Clarivate Analytics Scientific & Academic Research group. "The Highly Cited Researchers 2018 list helps to identify the researchers who are having the greatest impact on the research community as measured by the rate at which their work is being cited by others, and that contributes so greatly to extending the frontier and gaining knowledge and innovations for society — contributions that make the world healthier, safer, richer, and more sustainable."
Three of the Rensselaer researchers, Koratkar, Meunier, and Terrones, were named in the 2018 list's new cross-field category, which has been added to recognize researchers with substantial influence in several fields. The cross-disciplinary work of these researchers exemplifies the entrepreneurial and collaborative spirit of The New Polytechnic, the driving model for teaching, learning, and research at Rensselaer.
Written By SCER Staff