Assistant professor Lydia Kallipoliti sheds new light on sustainable design practice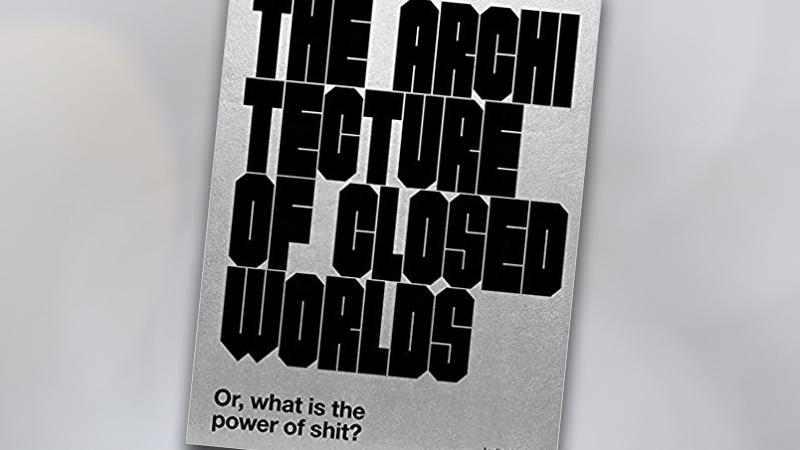 Lydia Kallipoliti, assistant professor in the School of Architecture at Rensselaer Polytechnic Institute, has authored The Architecture of Closed Worlds: Or, What is the Power of Shit? in collaboration with Storefront for Art and Architecture.
A formal book launch will take place on Dec. 6 at 7 p.m. at the Storefront for Art and Architecture in New York City. The event, free and open to the public, will feature manifestos from prominent speakers including Peder Anker, Ross Exo Adams, Anna Dyson, Andrés Jaque, Anthony Vidler, and Mark Wigley. Information on the event can be found here.
The book, available worldwide and published this fall by Lars Muller Publishers and the Storefront for Art and Architecture, examines the evolution of closed systems from 1928 to present day and the rise of synthetic naturalism where the laws of nature and metabolism are displaced from the domain of wilderness to the domain of cities and buildings. The book is a continuation of Closed Worlds, an exhibition curated by Kallipoliti and presented at the Storefront for Art and Architecture in 2016.
Kallipoliti's interdisciplinary work focuses on the intersections of architecture, technology, and environmental politics, and, more particularly, on recycling material experiments, theories of waste and reuse, as well as closed and self-reliant systems and urban environments. In the wake of today's discussions regarding global warming, recycling, and sustainability, Kallipoliti looks at sustainable design practice as a bodily reality by exploring a genealogy of closed system structures, such as the facility used for Mars500, a 520-day simulated mission to Mars that took place in Moscow, Russia.
Through a combination of narrative and historical images, she presents prototypes throughout history that have failed due to the natural human functions of ingestion and excretion. It is through this raw confrontation of ecology that Kallipoliti challenges the "cradle to cradle," or waste-free, design model.
"The Architecture of Closed Worlds examines a basic bodily reality that affects the air we breathe and the water we drink," said Kallipoliti. "By examining the raw ecology of our bodies, we realize recycling is not only a problem related to the management of urban resources."
More information about the project, including where to purchase Kallipoliti's book, can be found here.
Written By Regina Stracqualursi