Prestigious honor recognizes notable contributions to the aerospace community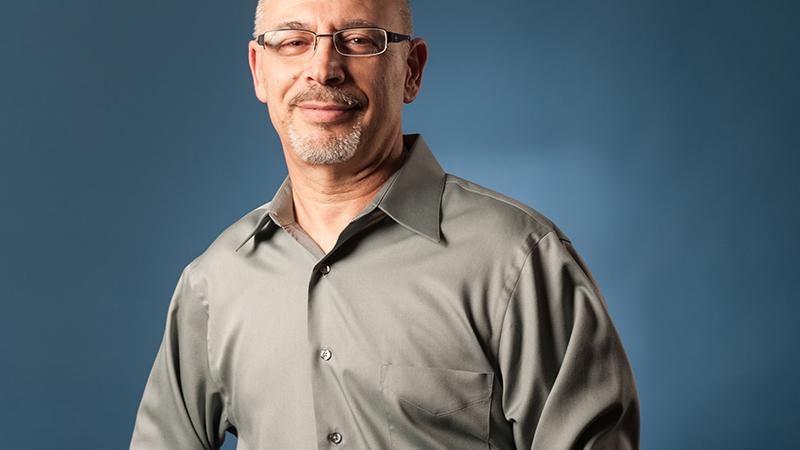 Michael "Miki" Amitay, James L. Decker '45 Endowed Chair in Aerospace Engineering at Rensselaer Polytechnic Institute, has been elected to the Class of 2019 Fellows of the American Institute of Aeronautics and Astronautics (AIAA).
Amitay will be formally inducted at the AIAA Fellows Dinner on May 14 in Crystal City, Virginia, and on May 15 at AIAA's black-tie Aerospace Spotlight Gala in Washington, D.C.
AIAA fellows are "persons of distinction in aeronautics or astronautics, who have made notable and valuable contributions to the arts, sciences, or technology thereof," according to the professional society. For every 125 associate fellows, one member is elected as a fellow each year by the AAIA Board of Trustees.
"You have distinguished yourself by your notable contributions to the aerospace community, and thus have earned this eminent title," said AIAA President John Langford and AIAA Executive Director Daniel Dumbacher in a letter to Amitay.
"Professor Amitay is a pre-eminent scholar in the field of aerospace engineering. This award is a recognition of his scholarship and standing in the field," said Suvranu De, a distinguished professor of engineering and head of the Rensselaer Department of Mechanical, Aerospace, and Nuclear Engineering (MANE).
Amitay is an internationally recognized expert for his research on active and passive flow control techniques and how that can be applied to airplanes, wind turbines, building, and many other engineering systems. He serves as the director of the Center for Flow Physics and Control at Rensselaer, which is aimed at "seeking answers to fundamental questions and creating new application-driven solutions for improving the performance of fluid systems."
Before coming to Rensselaer, Amitay served as a senior research engineer at Georgia Tech Research Institute's Aerospace, Transportation and Advanced Systems Laboratory. He was also an instructor in mechanical engineering at Georgia Institute of Technology.
He earned his bachelor's, master's, and doctoral degrees from the Technion, Israel Institute of Technology.
Written By SCER Staff