New book offers ideas for enhancing the effectiveness of participatory research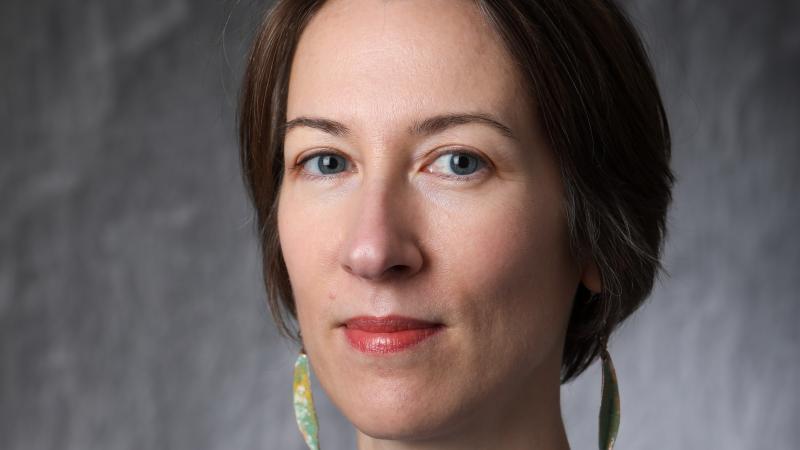 Involving the public in scientific research can help to solve complex environmental problems, but according to Science by the People, a new book co-authored by sociologists Abby Kinchy of Rensselaer Polytechnic Institute and Aya Kimura of the University of Hawaii-Manoa, effective "citizen science" requires an awareness of potential social dilemmas.
Market Block Books in downtown Troy will host a book launch event for Science by The People on October 25, from 5-7 p.m. At the event, Kinchy will sign copies of the book and discuss the important work of citizen scientists, who offer unique and useful perspectives on environmental and health challenges in their communities.
"The questions that we tackle in the book are: How can participatory research help people stand up to powerful opponents, gain voice in public decision-making and agenda-setting, and address inequitable distributions of benefits and harms?" said Kinchy, an associate professor in the Department of Science and Technology Studies. "Our goal is to illuminate different paths that bring about social change and environmental sustainability."
Science by the People draws on diverse examples of citizen science projects that have investigated the impact of shale oil and gas development, radioactive contamination after the Fukushima nuclear disaster, and genetically engineered crops.
Rather than offer up an idealized vision of citizen science, the authors aimed to provide a sociologically-informed understanding of the practice that takes into account the significance of social context. The book explores dilemmas faced by citizen scientists, as well as the promise the practice holds for participants and their ability to confront environmental injustices.
"Citizen science is full of contradictions," Kinchy said. "It can empower people and help them solve their problems, while also creating new problems, or drawbacks that disempower them in some ways."
Kinchy said her interest in the subject grew out of observations made while researching volunteer stream monitoring in Pennsylvania during the development of natural gas from the Marcellus Shale.
"Volunteers were making incredible commitments to collecting data about their watersheds, but sometimes surface water pollution really didn't seem like the most significant problem they were facing with the gas industry," said Kinchy. "I wondered why this kind of citizen science was getting the most participation."
Volunteer-based citizen science projects have produced important findings and are often viewed as a positive means of engaging community members. However, Kinchy and Kimura found that volunteers are easily relegated to the role of unpaid research assistants, carrying out narrowly defined work roles that create a divide between volunteer and expert.
"Projects that rely on volunteers implies that someone else is calling the shots – someone created a project, and the volunteers participate," Kinchy said. "And in some cases, by designing a project that gets volunteers to view a problem from a particular perspective, their work can even be used to channel them into thinking a certain way."
An example from Kimura's work on the Fukushima Daiichi Nuclear Power Plant disaster in Japan illustrates the dilemma posed by the multi-scale nature of many environmental monitoring projects. After rejecting a full clean-up of contamination, the government instructed residents to monitor their own exposure using individual radiation detection badges.
"It seemed to make a lot of sense, but it created this problem that the scale of citizen science was being limited to the scale of the individual body. And that means that problem solving was also at the individual body – not the community, not the nation or international community," Kinchy said. "That approach puts the responsibility on the residents to alter their lives to stay safe, rather than on the people who caused the problem."
The authors found that each dilemma identified in the book also offered a tremendous opportunity. In the final section, the authors propose several ideas creating and facilitating stronger and more responsive citizen science.
"We are big supporters and advocates for participatory research, and our goal is to generate thoughtful discussion and choices about the future of citizen science," said Kinchy. "We hope that both organizers of citizen science projects and their volunteers gain insights on how citizen scientists can negotiate a complex political landscape even when they think that they are just simply doing science."
Written By Mary L. Martialay