First public event in new location expected to be held later this spring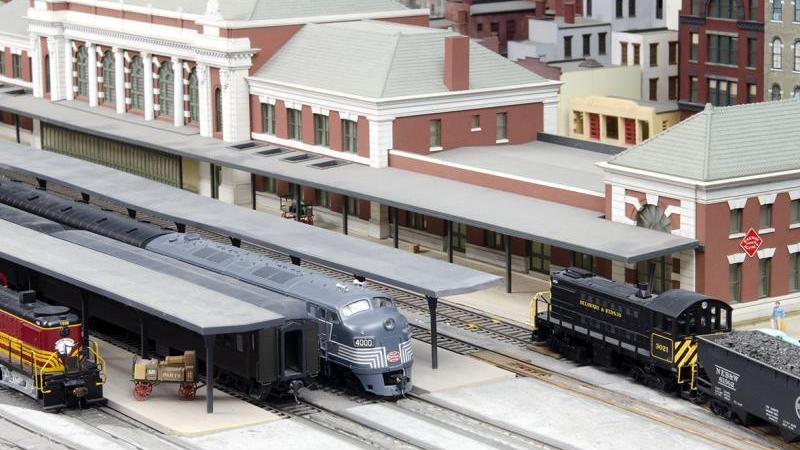 The Rensselaer Model Railroad Society is beginning the move into its new home at 258 Hoosick Street in Troy this spring semester. The Rensselaer Polytechnic Institute student club, which was founded in 1947, is internationally renowned for its model railroad layout featuring detailed, historically accurate miniature versions of communities from Troy, New York, to the Canadian Border.
From 1972 until recently, the Model Railroad Society was located in the basement of Davison Hall, a first-year residence hall. Last year, when renovations began at Davison, Rensselaer launched a collaborative effort to ensure the safe removal and relocation of the layout to the bigger, safer, and more public location on Hoosick Street.
"We are thrilled to have the opportunity to grow and share this important work in ways that would not previously have been possible," said Dalton Slegel '20, the student president of the Model Railroad Society. "With the ongoing support of the Rensselaer Student Union, as well as the alumni and staff who have contributed to the layout over the years, we look forward to getting to work on the next chapter of this historic club."
Upon completion of the Hoosick Street preparations, the students, alumni, staff, and volunteers of the club will begin the meticulous reconstruction work needed to restore the layout. Slegel, a chemical engineering major, indicated that the intricate process will take some time to complete. In the meantime, he anticipates that the club will host its initial public event later in the spring. A specific date for that event will be announced later.
The open house will celebrate the new, improved location and the progress being made as the result of the dedicated efforts by the club members and other volunteers. Working with the student Executive Board and staff of the Union, the club is hoping to make the layout as publicly accessible as possible going forward.
"There is a lot of excitement about the future of the Model Railroad Society," Slegel said. "We are already seeing increased student interest as we move above ground, and we expect that to grow even more as students come see this important piece of Rensselaer and Troy history and realize that they can be a part of it."
Written By Reeve Hamilton