New episode of "Why Not Change the World? The RPI Podcast" released this week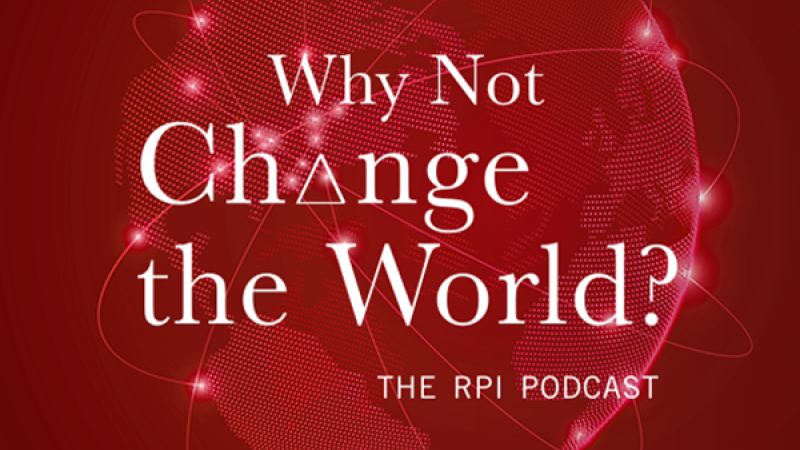 Are mushrooms the building material of the future? What can people do to address the opioid epidemic? These and other questions are all explored in the latest season of a podcast recorded and produced at Rensselaer Polytechnic Institute.
Originally launched in the fall of 2019, Why Not Change the World? The RPI Podcast brings together leading experts from different disciplines to discuss the interconnected challenges facing humanity around the globe. All episodes are available on Apple Podcasts, Spotify, Stitcher, and other major podcasting platforms.
"All of the episodes in this upcoming season were recorded before the onset of the COVID-19 pandemic, and each one deals with an issue that continues to be relevant to the future of society," said Reeve Hamilton, director of media relations and communications at Rensselaer. "In addition to a bit of a break from the current crisis, our hope is that these conversations provide people with an enjoyable, informative, and thought-provoking listening experience, as well as a glimpse behind the scenes of the ongoing progress being made by researchers at Rensselaer."
A new episode will be released each week for eight weeks. Each one features a member of the Rensselaer media relations team in conversation with two experts. In the first new episode, released today, leading researchers in the fields of lighting and bone health reveal how their work tackles Alzheimer's disease in new and unexpected ways.
The second episode, which will be released next week, will feature an in-depth discussion of AiMOS, the supercomputer at Rensselaer, which has since been drafted into the fight against COVID-19.
All episodes of the second season of Why Not Change the World? were recorded in the soloist suite of EMPAC, the Curtis R. Priem Experimental Media and Performing Arts Center.
Written By Reeve Hamilton