Grant from ONR will support foundational research to make takeoff and landing safer for jet fighters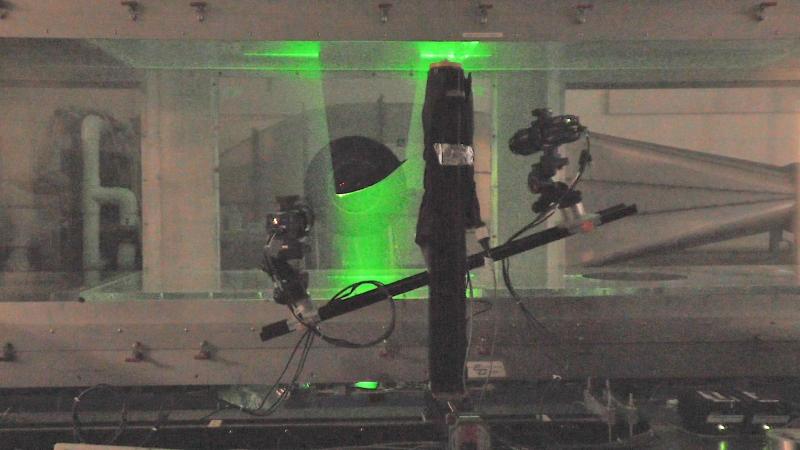 TROY, N.Y. — The next generation of jet fighters are being designed to be both stealthy and high-speed and, as part of this makeover, their geometry will be unique and won't include a vertical tail. The new design will improve the aircraft's maneuvering, minimalize its visibility, and improve its overall performance — but it will also decrease the aircraft's performance during takeoff and landing.
With the support of a new grant from the Office of Naval Research, aerospace engineers from Rensselaer Polytechnic Institute are using their extensive knowledge of flow physics to determine how air flow will affect these new jet fighters and how that flow can be manipulated or changed for optimal operation.
"During takeoff, the nose of the new aircraft can go up and experience stall. So we want to control the flow of air so that doesn't happen," said Miki Amitay, an endowed professor of mechanical, aerospace, and nuclear engineering at Rensselaer and the director of the Center for Flow Physics and Control (CeFPaC). "Similarly, we want to control the flow of air during landing so the plane doesn't slide off the runway."
Using state-of-the-art wind and water tunnels within CeFPaC, Amitay and his team will research the flow physics associated with this new plane geometry and then explore options for mitigating difficult flow conditions during takeoff and landing. Those options can't include changing the shape of the plane itself, so the researchers will employ active flow techniques they have developed.
For example, Amitay has developed almost weightless actuators that can electrically generate a strong jet — called a synthetic jet — that pushes out puffs of air in such a way that it helps control the flow of air around various parts of the aircraft at specific and optimal times.
"This grant is additional proof that active flow control has become an important and integral tool in addressing the performance of a plane," Amitay said.
Written By Torie Wells