Honor highlights importance of societal implications of information technologies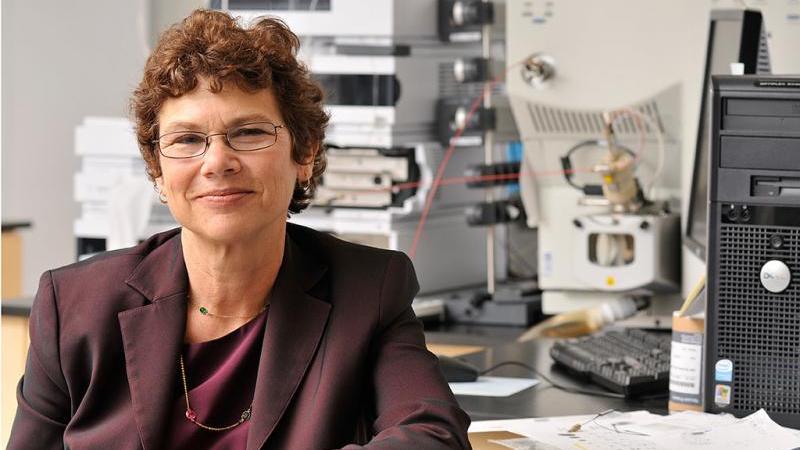 Francine Berman, the Rensselaer Polytechnic Institute Hamilton Distinguished Professor of Computer Science, has been selected by the National Academy of Public Administration for inclusion in its 2020 Class of Academy Fellows, in recognition of her years of public-focused service and expertise. Induction of the 45 new fellows will occur during the annual Academy Fall Meeting, which will take place virtually November 5-10.
"I am honored to be elected to the National Academy of Public Administration," said Berman.  "The Academy's focus on the public interest is an important focus for my work on the societal and ethical implications of information technologies."
Berman focuses on the social and environmental implications of the Internet of Things, as well as data policy, preservation, and infrastructure. She has served in an advisory role for a number of public agencies and is an elected member of the American Academy of Arts and Sciences.  She was appointed by President Obama to the National Council on the Humanities and has received the 2009 ACM/IEEE-CS Ken Kennedy Award for national-scale cyberinfrastructure leadership and the 2020 Paul Evan Peters Award from EDUCAUSE, the Coalition for Networked Information, and the Association of Research Libraries. 
"I am very pleased to welcome Dr. Berman to the Academy's 2020 class of fellows," said Terry Gerton, president and CEO of the National Academy of Public Administration. "Our distinguished fellows are nationally recognized for their expertise and contributions to the field of public administration and Francine Berman is no exception. During this especially turbulent time for government, we welcome her experience and perspective as we work collaboratively to find solutions to the Grand Challenges in Public Administration, advance social equity, and build resilient communities."
Selection of new fellows follows a rigorous review of the individual's contributions to the field of public administration and policy. A Fellows Nominating Committee makes its recommendations to the full Fellowship, which then votes on those individuals to be elected. The 2020 class joins more than 940 Academy Fellows — including former cabinet officers, members of Congress, governors, mayors, and state legislators, as well as prominent scholars, business executives, and public administrators. 
Written By Mary L. Martialay