Exploring themes of peace and comfort, musical program will be available on December 13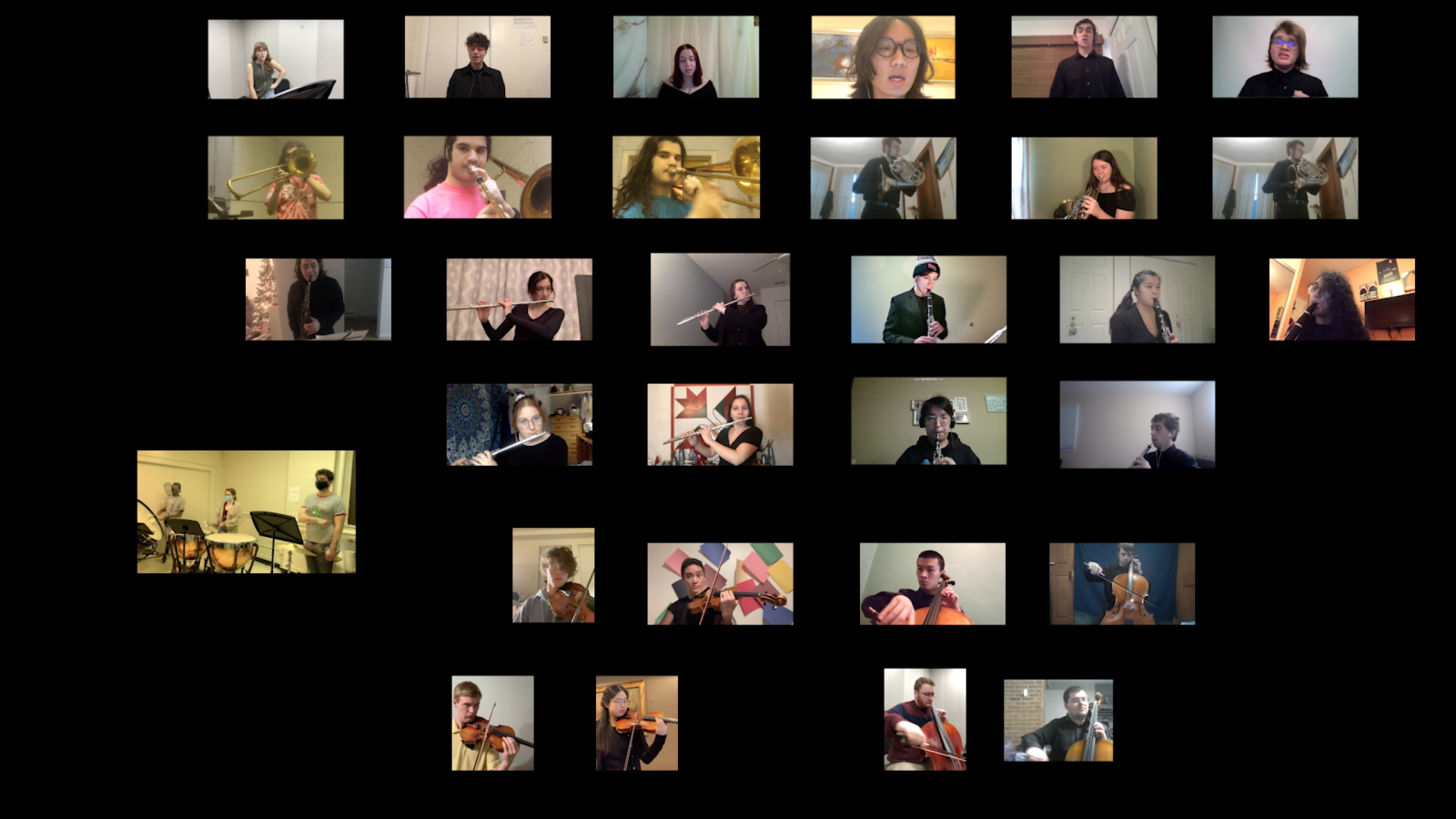 Due to the ongoing COVID-19 pandemic, the President's Holiday Concert at Rensselaer Polytechnic Institute will — for the first time ever — be an entirely virtual experience this year. The concert will be available for free public viewing beginning on Sunday, December 13, 2020 at 3 p.m.
Titled Peace and Comfort, the program will explore the eternal human themes of resilience, hope, and overcoming adversity. Drawing from a diverse set of historical and musical perspectives, it will feature performances from students in the newly created Rensselaer Fusion Ensemble.
"Rensselaer has continued to successfully operate throughout this pandemic thanks to the dedication and ingenuity of our students, faculty, and staff," Rensselaer President Shirley Ann Jackson said. "While we may not be able to come together in person as we normally do for our annual holiday concert, this year's unique performance offers us an exceptional opportunity to experience and reflect upon the extraordinary talents and resilience of the Rensselaer community."
Once the concert is made available, the public will be able to access it via the Rensselaer website.
The 2020 President's Virtual Holiday Concert will showcase a range of approaches to performance. Some were recorded live in the Curtis R. Priem Experimental Media and Performing Arts Center (EMPAC) with a limited number of participants, all of whom adhered to social distancing guidelines. Other elements of the production were assembled from videos submitted by individual musicians who recorded themselves in their home environments.
Led by Christopher Fisher-Lochhead, a lecturer in the School of Humanities, Arts, and Social Sciences (HASS), the musicians will perform a wide selection of musical works, including a piano quartet by Johannes Brahms, an 18th Century symphony, a Duke Ellington spiritual, and even a song by Joni Mitchell.
Fisher-Lochhead led the Fusion Ensemble this semester, which was created as a strategy for reimagining ensembles in the pandemic era. Combining the Orchestra, Concert Choir, and Chamber Music ensembles into one group, the Fusion Ensemble melded the different practices to discover and develop new ways to collaborate and perform, with some participants on campus and others remote.
"The students knew from the beginning of the semester that we would be performing in this Holiday Concert, even before knowing what it would be like to be a student musician in an era of being physically distant," Fisher-Lochhead said. "We set a high bar for ourselves, and the Fusion Ensemble students had a tremendous capacity to rise to the occasion, coming together to celebrate performance through this beloved Rensselaer tradition."
This year's concert will feature guest performances from Mary Simoni, the dean of HASS, and other leading musicians. Co-director Ricardo Tovar Mateus, an electronic arts doctoral student at Rensselaer, will conduct two of the selections.
Written By Jeanne Hedden Gallagher