Pandemic challenges highlight needed shift in engineering research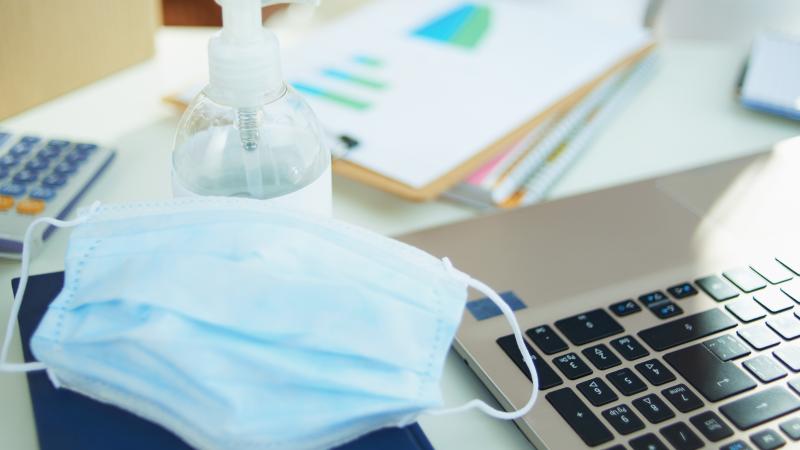 As communities across the United States struggle to manage a wave of COVID-19 infections, a multidisciplinary team of researchers argue that the pandemic has revealed the ways in which engineered structures and services have contributed to society's challenges. They subsequently insist that the built environment — including both engineered structures and services — cannot be ignored when developing long-term pandemic mitigation.
In an article recently published in The Journal of Critical Infrastructure Policy, a team led by David Mendonca, a professor of industrial and systems engineering at Rensselaer Polytechnic Institute, implores engineers and social scientists to re-examine the models, data collection methods, and assumptions that their research is currently built upon.
The researchers lay out several case studies that demonstrate how engineered structures and services in jails, nursing homes, and within the food supply chain have, in many ways, accelerated the spread of COVID-19 and related difficulties.
For instance, the authors highlight the high rate of COVID-19 infections within densely populated facilities, such as prisons and nursing homes, engineered to house people as efficiently as possible. This type of design leaves certain populations at greater health risk.
"The COVID-19 crisis suggests that engineering ought to have a prominent voice in this discussion," the authors wrote. "After all, the work of engineers is fundamentally concerned with the organization of space and time in order to serve people — and it is precisely this organization which strongly determines the spread of pandemics."
In another case study, the authors highlight the reality that even as the need for food assistance sharply increased, the supply chain struggled to deliver because restaurants that the system relied on had closed or significantly reduced demand. In this example, Mendonca said, highly centralized systems aimed solely at efficiency and cost reduction couldn't pivot to meet a changing need.
"We designed the supply chain, then we refined the design, which means we identified and eliminated inefficiencies, and we ended up with systems that are brittle," Mendonca said. "So, you get a catastrophic event, and you get catastrophic failure."
The researchers also explore how the adaptation that the pandemic forced upon society calls into question traditional definitions of criticality. For instance, Mendonca said, office buildings and schools that were built specifically for work and education have become — at times — insignificant, as the critical functions they were designed for have been shifted to people's private homes. That change, the researchers argue, requires the definition of "critical" to evolve.
"We have to look at criticality much more broadly and say: What does society need in order to function? That's a much different question than: What does business need in order to function?" Mendonca said.
This work is supported by a National Science Foundation grant aimed at studying the ways in which the built environment mitigates or exacerbates the pandemic. Through case study data, the researchers will continue to examine those realities in relation to pandemic joint hazards. The goal is to help inform future research on the design and operation of the built environment.
This research effort is extremely collaborative in nature, bringing together experts in industrial engineering, civil engineering, and public policy. It draws together the expertise of Ann-Margaret Esnard, a professor of public management and policy and an associate dean for research and strategic initiatives at Georgia State University; Tracy Kijewski-Correa, a member of the project team who is also an associate professor jointly appointed in the Keough School of Global Affairs and the College of Engineering at the University of Notre Dame; and Julio Ramirez, the Karl H. Kettelhut Professor in Civil Engineering at Purdue University, and the director of the NHERI Network Coordination Office Center.