NIH grant supports development of virtual environments to train clinicians treating COVID-19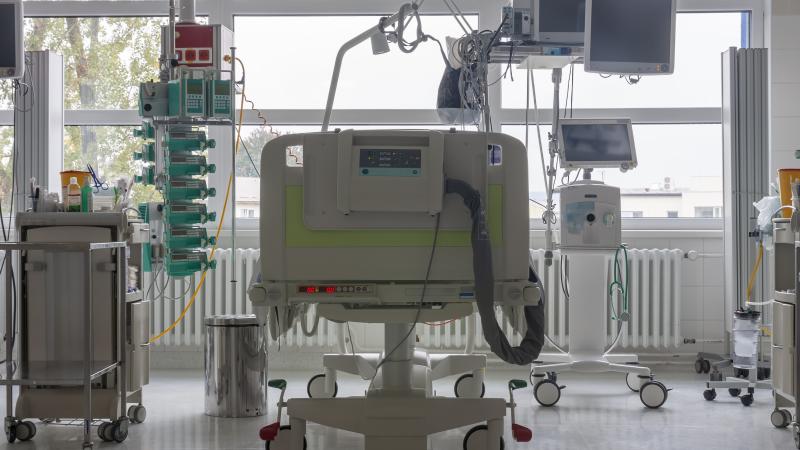 In an era of required social distancing and stressed medical resources, a virtual clinical environment that allows doctors and nurses to safely practice intubating a simulated COVID-19 patient, among other necessary procedures, could accelerate and enhance training efforts.
With the support of a new $654,000 supplement grant, a team of engineers at Rensselaer Polytechnic Institute will develop an artificially intelligent agent called the Virtual Intelligent preceptor for COVID (VIVID), which will prepare teams for surgeries, to intubate patients, and to properly use personal protective gear, without increasing anyone's risk of exposure.
This project will build upon a recent $2.3 million grant from the National Institute of Biomedical Imaging and Bioengineering of the National Institutes of Health, which was awarded to develop a Virtual Operating Room Team Experience (VORTeX) simulation system.
"VIVID will reduce the time it takes for the team to safely learn COVID-19 protocols in a socially distant manner," said Suvranu De, who is leading this research effort as the co-director of the Center for Modeling, Simulation, and Imaging in Medicine at Rensselaer. "This will bolster training for frontline clinical teams at a time when efforts to protect patients and clinicians is especially important."
Design of the VORTeX simulation system was initially intended to allow clinicians to train as a team in virtual reality environments, allowing doctors and nurses to practice life-saving and team-building skills in a risk-free setting.
By making it possible for groups to conduct surgical training asynchronously from different physical locations, as opposed to requiring them to gather in-person around a mannequin, VORTeX and VIVID will save both time and money — without sacrificing any rigor or effectiveness. Machine learning algorithms will analyze data from the training procedures, and trainers will be able to review video of the training at their own convenience.
When the COVID-19 pandemic hit, the necessity of such a model became all the more clear.
"Teams have to train in a very different way because of COVID-19," De said. "These are very complicated processes, which actually expose the clinicians to threats, and there is no second chance. So, being able to perform these kinds of things in the virtual environment does open up significant possibilities."
De and his team have dedicated more than a decade of research to making surgery safer by developing virtual reality-based surgical simulations that closely mimic the optics and haptics a surgeon may encounter in the operating room.
De is working with Alhussein Abouzeid, a professor of electrical, computer, and systems engineering at Rensselaer, as well as teams from Beth Israel Deaconess Medical Center, Albany Medical Center, and the University of Central Arkansas to develop the VORTeX. The new COVID-related supplement is an expedited one-year grant.
Written By Torie Wells