Dr. Anthony Fauci, Sir Paul Nurse, the Honorable Ash Carter, and John L. Anderson to be honored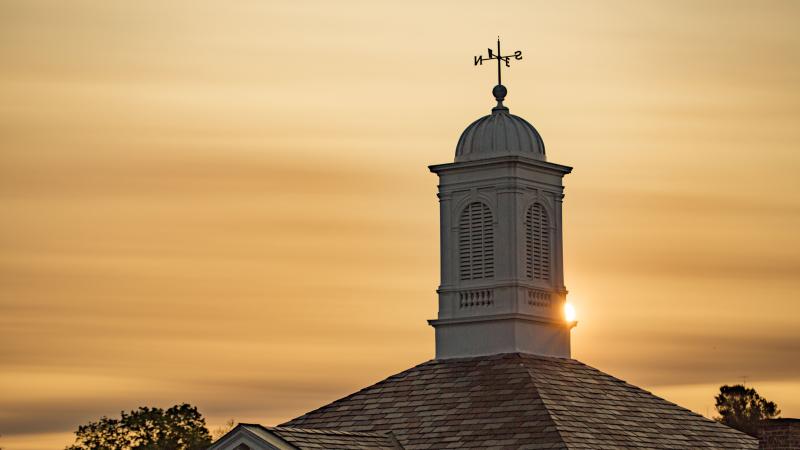 Four transformative leaders will be honored as part of the upcoming 2021 Commencement proceedings at Rensselaer Polytechnic Institute: Dr. Anthony Fauci, Sir Paul Nurse, John L. Anderson, and the Honorable Ash Carter.
"Each of our Commencement honorands has led by example, taking on prominent roles in addressing grand challenges," said Rensselaer President Shirley Ann Jackson. "They embody the spirit of world-changing leadership and innovation that Rensselaer fosters in its students, especially in the resilient and inspiring Class of 2021."
Dr. Anthony Fauci currently serves as chief medical adviser to the President of the United States, as well as the director of the U.S. National Institute of Allergy and Infectious Diseases at the National Institutes of Health, a position he has held since 1984. He oversees an extensive portfolio of basic and applied research to prevent, diagnose, and treat established infectious diseases, including COVID-19. Fauci has advised seven presidents on HIV/AIDS and many other domestic and global health issues, and he was one of the principal architects of the President's Emergency Plan for AIDS Relief (PEPFAR), a program that has saved millions of lives throughout the developing world.
Sir Paul Nurse is the director and chief executive of the Francis Crick Institute, a biomedical discovery institute researching the biology underlying human health. A geneticist and cell biologist, Nurse's discoveries have helped to explain how the cell controls its cycle of growth and division. His contributions to cell biology and cancer research were recognized with a knighthood in 1999. In addition, he was jointly awarded the Nobel Prize for Physiology or Medicine in 2001 for his work relating to the discovery of cell cycle regulatory molecules. He has held many senior research leadership roles, including a five-year term as president of the Royal Society.
The Honorable Ash Carter is the director of the Belfer Center for Science and International Affairs at Harvard University's John F. Kennedy School of Government, where he leads the Technology and Public Purpose project and serves as the Belfer Professor of Technology and Global Affairs. He is also an Innovation Fellow and member of the Corporation at the Massachusetts Institute of Technology. Carter served as the 25th United States Secretary of Defense from 2015 to 2017. He was awarded the Department of Defense Distinguished Service Medal, the department's highest civilian honor, on five separate occasions.
John L. Anderson has served as president of the National Academy of Engineering (NAE) since 2019. He began his professional career as an assistant professor of chemical engineering at Cornell University and has since held leadership and faculty positions at Carnegie Mellon University, Case Western Reserve University, and, most recently, at the Illinois Institute of Technology. Anderson was elected to the NAE in 1992 for contributions to the understanding of colloidal hydrodynamics and membrane transport phenomena, and he was elected an NAE councillor in 2015. He is a fellow of the American Academy of Arts and Sciences and the American Association for the Advancement of Science. He was also appointed to the National Science Board in 2014 for a six-year term.
This year, Rensselaer will host its 215th Commencement ceremony, which will be held on Saturday, May 22, 2021, at the East Campus Athletic Village (ECAV) stadium. Due to New York State guidelines, the in-person ceremony will be for students only. A live stream of the ceremony will be available for guests.
It is anticipated that Fauci and Nurse will participate in Commencement weekend events virtually, and that Carter and Anderson will appear in person.
The grand tradition of the President's Commencement Colloquy — a lively and thought-provoking panel discussion moderated by President Jackson — will also be revived this year, after taking a pandemic-induced hiatus last year. It will be held on May 21, 2021, and the theme for the discussion will be "Grand Challenges of Humanity … Opportunity in Disruption."
Written By SCER Staff