Collaboration between leading architecture firm and Rensselaer to benefit students and industry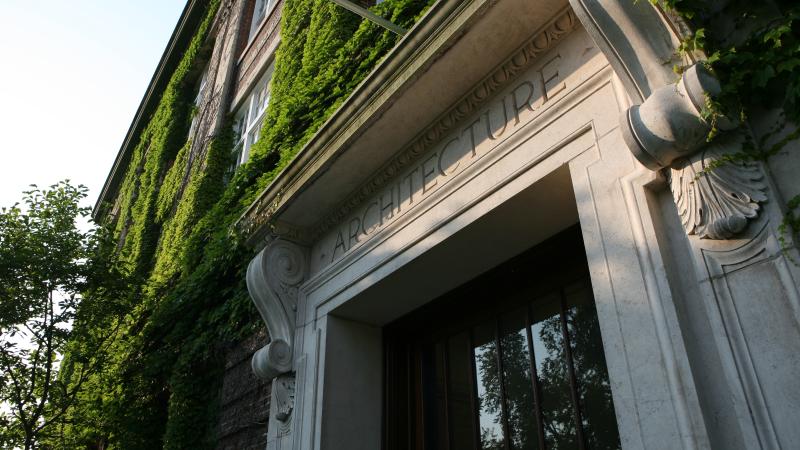 The Center for Architecture Science and Ecology (CASE) at Rensselaer Polytechnic Institute is partnering with OBMI, a leading global architecture firm, to develop new education, design, and construction strategies that facilitate improvements in constructability, sustainability, technology, and wellness in the built environment.
Based in Miami, OBMI is an 85-year-old architecture, master planning, and design firm widely celebrated for their international work on distinctive luxury resorts and hotels, bespoke residences, and engaging urban areas. CASE is a research center with locations in Brooklyn and Troy that was founded in 2007 within the Rensselaer School of Architecture to foster collaboration between leaders in architecture, science, and business.
Through this initial agreement, OBMI becomes one of the first industry partners to join the CASE membership program being developed by Dennis Shelden, a prominent architect and entrepreneur who was named the new director of CASE in 2020. The program aims to bring together leading design professionals, construction firms, tech companies, and government leaders to envision, create, and implement the future of the built environment.
"We are delighted that OBMI has agreed to work with CASE to bring the center's research, education, and partnership programs to the high-end resort world," Shelden said. "Working together with OBMI and our shared network of partners, we can anticipate dramatic advances that deliver world-class guest experiences exposing visitors to the wonders of the natural world, while minimizing the impacts on these sensitive environments."
The new partnership will allow Rensselaer architecture students to learn from designers and architects at OBMI as part of The Arch, a transformative program at Rensselaer that breaks down the barriers of the traditional academic calendar in order to provide undergraduate students with unique academic and professional opportunities. The OBMI community will also have access to the academic research environment at CASE, providing a range of opportunities for learning and exploration.
"As part of our commitment to research and innovation, OBMI is thrilled to support CASE in ongoing and new research programs by becoming a CASE industry member," said Frederic Herbere, the design technology director for OBMI. "Through our common mission, we can capitalize on the scholarly developments at CASE to build on the storied history of OBMI and our innovation lab, OBMI Nu, and look to the future to provide our international clientele with the most advanced solutions in sustainability, technology and design."
Written By Jeanne Hedden Gallagher