Researchers found that social media played a critical role in decreasing COVID positivity rates at educational institutions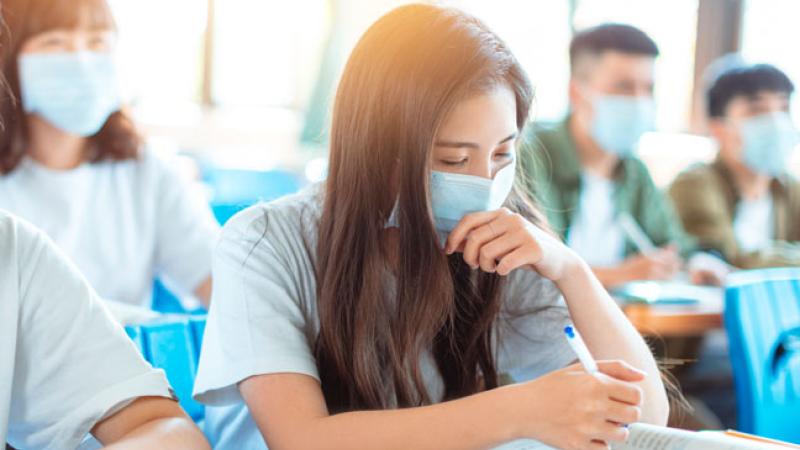 Now that we've arguably rounded the corner from the pandemic, researchers are dissecting our response and how we can improve it in the future.
Sebastian Souyris, assistant professor and Dean R. Wellington '83 (Junior) Chair at Rensselaer Polytechnic Institute's Lally School of Management, contributed to research led by Anton Ivanov, assistant professor in the Gies College of Business at the University of Illinois Urbana-Champaign. This recently published research examined social media's impact on health outcomes and dove into the power of visual nudges.
The research team discovered that employing social media posts as a means of visual nudging to encourage safe behaviors significantly impacts COVID-19 positivity rates. Images that communicated the value of wearing masks made a real difference. This effect remains evident even after accounting for various organizational characteristics and disease dynamics at multiple levels.
"Our findings are significant to public health institutions and experts," Souyris said. "Visual nudges are non-invasive, cost-effective methods to shape attitudes and behavior."
The team found that visual nudges by institutional actors, such as a university, result in decreased COVID-19 positivity rates of up to 25%. Further, the value of these visual nudges is highest three to five weeks in advance.
"Our empirical results show that four to five weeks of accumulation usually create the momentum required for people to bring that topic to the top of their agenda," Ivanov said.
High levels of uncertainty added to the public health challenge of COVID-19. After public places shut down, there was a lack of consensus on what they should do to reopen safely. Previous research found that in such a climate, mandates are not enough to ensure maximum compliance and that social media is a critical outreach tool.
The team, which included Dr. Souyris, built upon existing research and the relatively new concept of nudge theory. Nudge theory focuses on using indirect suggestions and positive reinforcement to influence behavior, especially when applied visually. Prior to this study, visual nudges specific to social media had not been explored extensively.
The team analyzed data from 117 universities nationwide. They examined COVID-19 testing data; Instagram, Facebook, and Twitter images from official university accounts; university policies; and university and local characteristics. They found that so-called "soft" visual nudges were most effective, in that they did not have a direct message to wear a mask but simply depicted people wearing masks.
"Although we certainly hope that a crisis such as the COVID-19 pandemic will not happen again, it behooves us to learn from our experience to enable a more effective response in the future," said Chanaka Edirisinghe, acting dean of Rensselaer's Lally School of Management. "Dr. Souyris' research profiles the benefits of using the simple, inexpensive tool of social media to deliver vital public health information."
Written By Katie Malatino