Dr. Marilyn Simons and Dr. Gordana Vunjak-Novakovic to receive honorary degrees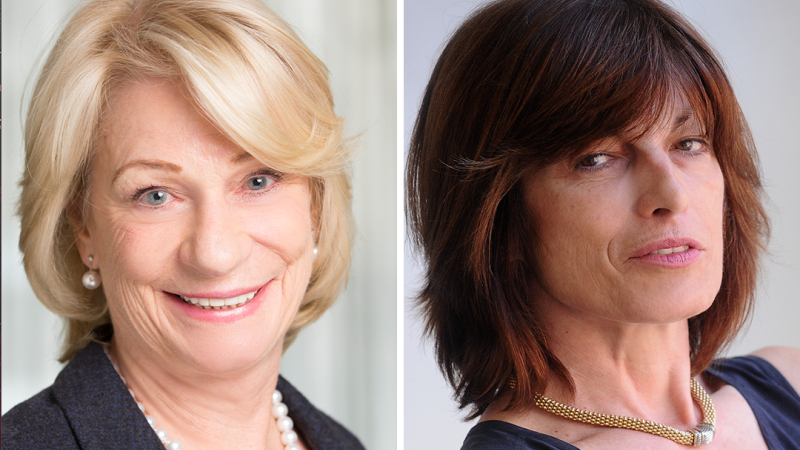 Two women leaders in science and engineering will be honored at Rensselaer Polytechnic Institute's 217th Commencement ceremony on Saturday, May 20.
Dr. Marilyn Simons is co-founder and co-chair of the Simons Foundation, one of the most important philanthropic organizations funding research in basic science and mathematics in the United States.
Dr. Gordana Vunjak-Novakovic is University Professor and Mikati Foundation Professor of Biomedical Engineering at Columbia University. She has done groundbreaking work in tissue engineering, both for regenerative medicine and for drug testing customized to the patient.
"We are so delighted to be bringing these outstanding women leaders in science and engineering to Troy," said RPI President Martin Schmidt. "We are looking forward to sharing their unique insights and perspectives on a number of important scientific issues with our graduates and their families."
Marilyn Simons is a philanthropist focused on funding basic science research. A co-founder of the Simons Foundation, she currently serves as a co-chair of the foundation's board of trustees.  
Dr. Simons serves as chair of the board of trustees of the Cold Spring Harbor Laboratory, an outstanding U.S. research facility. She is a member of the boards of trustees of the National Museum of Mathematics and the Turkana Basin Institute, and serves as an advisory board member of Sandbox Films, a documentary studio dedicated to illuminating the art and beauty of scientific inquiry.
In 2014, Dr. Simons founded the Stony Brook Women's Leadership Council, a mentoring program for outstanding undergraduate women at Stony Brook University. She received a B.A. and Ph.D. in economics from the State University of New York at Stony Brook.
Gordana Vunjak-Novakovic is University Professor, the first engineer to receive this highest academic rank at Columbia University. She is also the Mikati Foundation Professor of Biomedical Engineering, Medical Sciences and Dental Medicine.
Dr. Vunjak-Novakovic directs the Laboratory for Stem Cells and Tissue Engineering, the NIH Tissue Engineering Resource Center, and Columbia's Center for Dental and Craniofacial Research. Her lab is engineering functional human tissues for regenerative medicine and patient-specific "organs-on-a-chip" models of disease.
She is well-published and highly cited, has mentored over 150 trainees, and has founded with her students four biotech companies. She is a member of nine national and international academies including the Academia Europaea, U.S. National Academies of Engineering, Medicine and Inventors, Royal Society of Canada Academy of Science, and the American Academy of Arts and Sciences.
Rensselaer will host its 217th Commencement ceremony, which will be held on Saturday, May 20, beginning at 9:30 a.m. at the East Campus Athletic Village (ECAV) stadium. A live stream of the ceremony will be available for guests who cannot attend.
RPI President Martin Schmidt will host a discussion with the honorands on the evening prior to Commencement at the Curtis R. Priem Experimental Media and Performing Arts Center. The Commencement colloquium serves as a forum for discussions among leaders and influencers with diverse perspectives on global challenges. Past participants have included U.S. Supreme Court Justice Antonin Scalia, legendary jazz pianist and composer Herbie Hancock, and Dr. Anthony Fauci.
Written By Tracey Leibach