Ceremony to take place on campus Sept. 23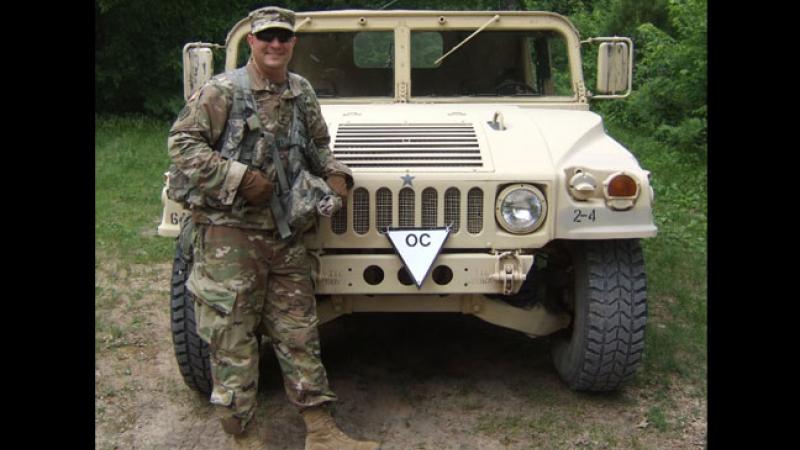 Rensselaer Polytechnic Institute (RPI) alumnus Daniel Peat, Class of 2005, a commissioned officer in the U.S. Army National Guard, will be promoted to lieutenant colonel (LTC) at a ceremony at RPI's Heffner Alumni House on Saturday, September 23, at 10 a.m. The ceremony is being hosted by Major General John Andonie, deputy director of the Army National Guard who earned his master's degree in management from RPI in 2003.
The LTC is a senior officer position within the U.S. Army Reserves and signifies an increased advancement in responsibility, leadership, and expertise. LTCs often are in senior staff and command positions, leading battalions, serving on senior staffs for General Officers, or as in Peat's case, are instructors for senior officer schools. He is currently an adjunct instructor for the Command and General Staff College.
"Graduates from the ROTC program at RPI share a special legacy of service to our nation, one that is rich with history and commitment," said Matt Ter Molen, vice president for institute advancement at RPI.  "On behalf of our ROTC alumni and the entire RPI alumni community, we congratulate LTC Peat on his promotion to lieutenant colonel in the U.S. Army Reserves — we are proud and delighted to recognize him on this outstanding achievement."
LTC Peat earned a B.S. in technical management from RPI in 2005, an MBA from the University at Albany in 2007, and a Ph.D. in management from the University of Cincinnati in 2023. He commissioned in 2005 as an engineer officer through the ROTC program at RPI, a satellite of the Mohawk Battalion, Siena College.
LTC Peat served in both active duty and reserve positions within the U.S. Army National Guard and Army Reserves over the past 18 and a half years. His assignments include platoon leader for two construction platoons with the 204th EN BN, plans and training officer for NY J3-DO, and Counter-IED training team leader with the Combined Joint Task Force Phoenix (27th Brigade Combat Team). His other assignments include both operations officer with the mobilization augmentation command and on active duty as a joint strategic plans officer with the National Guard J5.
In 2016, LTC Peat transferred to the Army Reserves as an observer controller/trainer for battalion and brigade staffs with the 84th Training Command. He was then assigned as the Brigade Engineer for the 643rd Regional Support Group and now serves as a small group leader for the 11th Battalion/95th Regiment, 97th Training Brigade.
Peat's civilian career included multiple government positions, culminating as division chief for the Defense Technical Information Center. In 2016, he resigned as a federal employee to enter academia. He is currently an assistant professor- educator for the University of Cincinnati.
LTC Peat's awards include the Bronze Star, Afghanistan Campaign Medal, Combat Action Badge, Meritorious Service Medal, Joint Service Commendation Medal, Army Commendation Medal, Joint Service Achievement Medal, Joint Meritorious Unit Award, and Navy Meritorious Unit Citation. 
Written By Tracey Leibach