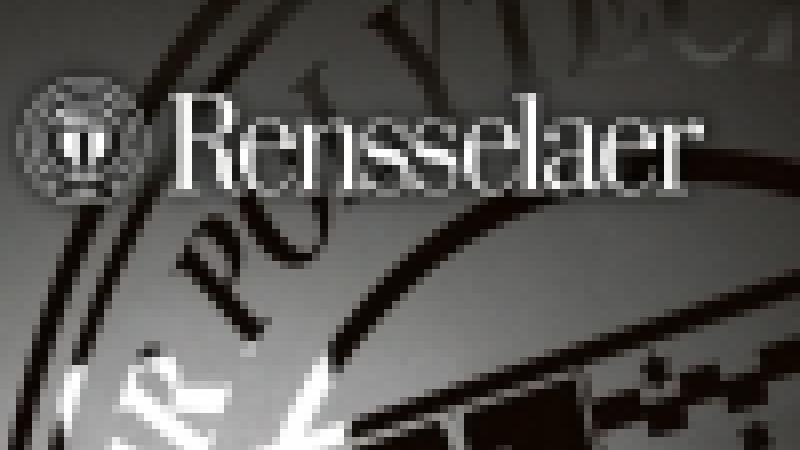 Nuclear safety expert Peter Caracappa, the campus radiation officer at Rensselaer Polytechnic Institute, will visit Capitol Hill Friday to brief congressional staffers on radiation and radioactivity.
Caracappa's briefing, sponsored by the American Nuclear Society (ANS), is part of the ANS Nuclear Science and Technology Fundamentals Program. The program seeks to provide congressional staff a basic overview of nuclear science and technology and its applications in energy, medicine, and industry.
"I am grateful for the opportunity to share information with staff members from the House and Senate," said Caracappa, who is also a lecturer in the Department of Mechanical, Aerospace and Nuclear Engineering and Nuclear Engineering Program at Rensselaer. "It is important for all of us to appreciate the role nuclear science and technology plays in energy, health care, and many aspects of our lives. But it is equally important that we also understand the risks and safety considerations associated with using this technology."
In June 2011, Caracappa was recognized with a special presidential citation from the ANS for his contributions to the media response to last year's earthquake, tsunami, and subsequent nuclear crisis in Fukushima, Japan.
As the crisis unfolded in the days and weeks following the March 2011 earthquake, Caracappa made many contributions to the media response. He was quoted as an expert in stories by the Associated Press, Thompson Reuters, Wall Street Journal, NPR Morning Edition, PBS NewsHour, Scientific American, Popular Mechanics, and many other news media outlets.
The nuclear engineering program at Rensselaer is among the oldest in the nation, dating back to the late 1950s when the university received a grant to construct an electron accelerator. The university bestowed its first nuclear engineering doctoral degrees in 1962, and its first nuclear engineering bachelor's degrees in 1967.
Today, Rensselaer consistently ranks among the top nuclear engineering programs, and for several years graduated more nuclear engineering undergraduates than any other university in the United States. Currently, about 150 undergraduate and graduate students are enrolled in the Nuclear Engineering Program at Rensselaer.
For more information on nuclear engineering at Rensselaer, visit:
Nuclear Engineering Program
http://www.rpi.edu/dept/ne/public_html/Welcome.html
George Xu To Lead Nuclear Engineering Program at Rensselaer
http://news.rpi.edu/update.do?artcenterkey=2967
Patient Safety: Reducing the Risks of Radiation Exposure From CT Scans and X-Rays
http://news.rpi.edu/update.do?artcenterkey=2876
Rensselaer Secures $1.5 Million From the National Nuclear Security Administration To Launch New Nuclear Safety Research Program and Lab
http://news.rpi.edu/update.do?artcenterkey=2856
"From Uranium in the Soil, to Bananas"
http://approach.rpi.edu/2011/03/30/from-uranium-in-the-soil-to-bananas/
Department of Mechanical, Aerospace, and Nuclear Engineering
http://mane.rpi.edu/
Press Contact Michael Mullaney