Inaugural Lecture for Richard T. Lahey Jr. Distinguished Lecture Series Set for April 9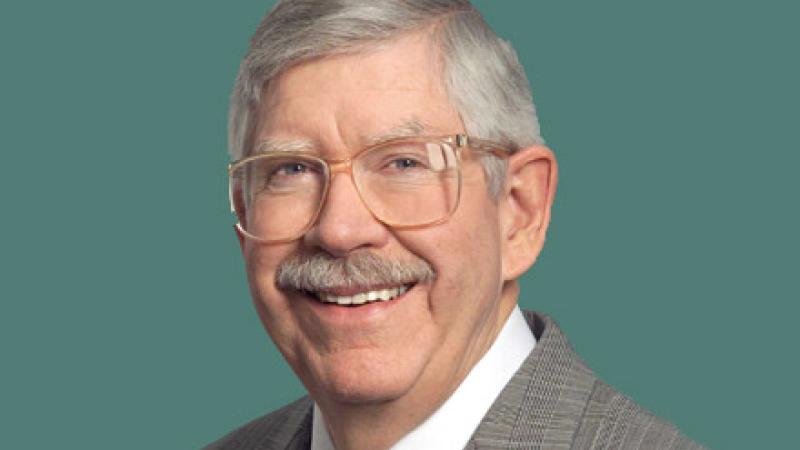 A new lecture series at Rensselaer Polytechnic Institute is dedicated to fostering discussion and public interest in topics related to nuclear engineering.
The Rensselaer Nuclear Engineering Program will launch the Richard T. Lahey Jr. Distinguished Lecture Series in Nuclear Engineering at 2 p.m. Monday, April 9, in the auditorium of the Center for Biotechnology and Interdisciplinary Studies.
Lahey, professor emeritus in the Rensselaer Department of Mechanical, Aerospace, and Nuclear Engineering (MANE), will deliver the inaugural lecture, titled "Technical Issues Associated with Light Water Reactor Relicensing."
"The new lecture series is an important platform to engage students, faculty, staff, and communities beyond Rensselaer about timely issues related to next-generation nuclear reactor design, nuclear safety, and the use of nuclear technologies in medicine," said X. George Xu, MANE professor and head of the Nuclear Engineering Program at Rensselaer. "The series afford us an opportunity to honor one of our most distinguished colleagues and bring world-class nuclear engineers and scientists to campus to interact with and broaden the educational experience of our students."  Lahey made a generous gift to help fund the lecture series, Xu said.
An international authority in multiphase flow, heat transfer technology, and nuclear reactor safety, Lahey was a member of the Rensselaer faculty from 1975 through 2009. He is a former dean of the School of Engineering, director of the Center for Multiphase Research, and chairman of the Department of Nuclear Engineering and Science at the Institute. Prior to joining Rensselaer, Lahey held several technical and leadership positions at General Electric in research and development related to boiling water reactor (BWR) technology. He is widely celebrated and has been honored with several prestigious awards including the E.O. Lawrence Memorial Award from the U.S. Department of Energy, the Seaborg Medal from the American Nuclear Society (ANS), and the Glenn Murphy Award from the American Society of Engineering Education (ASEE). Lahey is a member of the National Academy of Engineering (NAE) and a foreign member of the Russian Academy of Science (RAS). 
The nuclear engineering program at Rensselaer is among the oldest in the nation, dating back to the late 1950s. The university bestowed its first nuclear engineering doctoral degrees in 1962, and its first nuclear engineering bachelor's degrees in 1967. Today, Rensselaer consistently ranks among the top nuclear engineering programs, and for several years graduated more nuclear engineering undergraduates than any other university in the United States. Currently, about 160 undergraduate and graduate students are enrolled in the Nuclear Engineering Program at Rensselaer.
The Nuclear Engineering Program at Rensselaer is anchored by outstanding faculty as well as two unique, world-class research facilities. The Gaerttner Linear Accelerator (LINAC), a high-power electron linear accelerator capable of producing intense electron and neutron beams, is among the most powerful and versatile accelerators in its class. LINAC has enabled leading-edge nuclear engineering research at Rensselaer for more than 50 years. Additionally, the Walthousen Reactor Critical Facility is one of only 25 research reactors at U.S. universities, and is used by students to gain practical experience and obtain a license from the U.S. Nuclear Regulatory Commission for reactor operation—a key differentiator for students seeking employment in the nuclear industry.
For additional information on nuclear engineering at Rensselaer, visit:
Press Contact Michael Mullaney