Lab and Related Undergraduate Courses are Focused on Educating the Next Generation of Manufacturing Innovators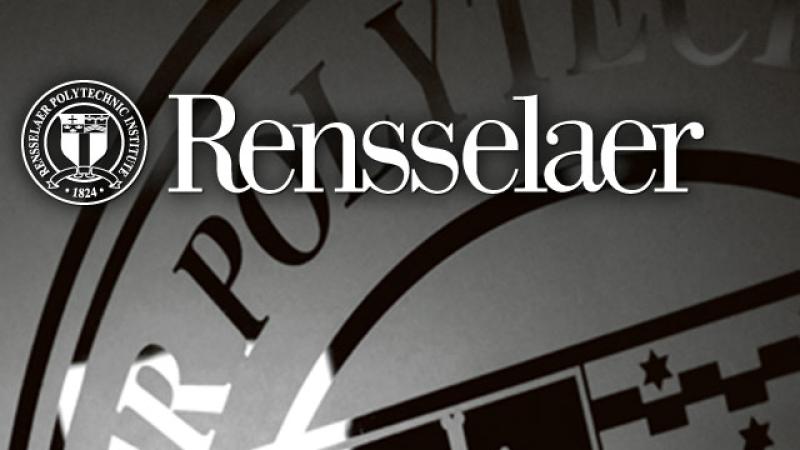 Rensselaer Polytechnic Institute today announced the new Manufacturing Innovation Learning Lab (MILL). Focused on educating the next generation of manufacturing leaders and pioneers, MILL builds upon the many successes of its predecessor, the award-winning Advanced Manufacturing Laboratory (AML).
"The evolution from AML to MILL reflects changes in the field and in the marketplace. Industry is looking for future leaders who are versed in time-tested manufacturing techniques, yet experienced and fluent in micro, nano, bio, and other leading-edge manufacturing technologies," said David Rosowsky, dean of the Rensselaer School of Engineering. "Advanced manufacturing is essential to reinvigorating American innovation and to creating high-paying jobs across all technology sectors. The MILL positions Rensselaer and its graduates to make bigger, bolder contributions toward these important national goals."
Located in the George M. Low Center for Industrial Innovation, MILL is a forward-looking manufacturing learning environment. Leveraging the instructor expertise and industry-grade equipment in MILL, sophomores and seniors taking Introduction to Engineering Design, the new Manufacturing Processes and Systems I and II, and senior capstone design courses can practice and master manufacturing processes. In these classes, students undergo the same design, process engineering, technical documentation, and rapid prototyping used in industrial research and development teams.
Looking forward, MILL will be an important foundation for infusing micromanufacturing, nanomanufactuing, and other advanced manufacturing technologies into the Rensselaer undergraduate engineering curriculum and graduate student experience. Additionally, MILL will enable new course work and advanced study on robotics systems development, manufacturing systems simulation, and emerging machining technologies. The Rensselaer School of Engineering expects to establish new undergraduate and graduate courses focused on these areas.
"Not just anyone can get a job at a leading high-tech manufacturing company. To succeed, thrive, and become a leader at these companies, you need to know the ins and outs of how to make stuff quickly, smartly, and competitively. This is precisely what Rensselaer teaches undergraduate students in the MILL," said Sam Chiappone, manager of fabrication and prototyping in the Rensselaer School of Engineering.
MILL is sponsored by several industrial partners, including Applied Robotics; Ensign-Bickford Aerospace & Defense Company; Emerson; Energizer; Haas Automation; LoDolce Machine; RBC Bearings; and SABIC.
MILL's predecessor, the AML, was established in 1980. For the past few years, several student teams using the AML and taking the related course, Advanced Manufacturing Lab, have won or placed high in the American Society of Mechanical Engineers (ASME) Student Design and Manufacturing Competition held at the ASME annual conference. Rensselaer students won top prize at the competition in 2011, 2010, and 2009.
This year, graduating seniors who studied in the AML over the past two semesters have already secured manufacturing-related jobs at Apple, Boeing, Pratt & Whitney, RBC Bearings, and many other top-tier employers. The evolution of AML into MILL stands to make Rensselaer students even more prepared and more attractive to leading international manufacturing and technology companies.
MILL is an important cornerstone of the overall advanced manufacturing enterprise at Rensselaer. Leading the university's advanced manufacturing research program is the Center for Automation Technologies and Systems (CATS). CATS is a New York state designated Center for Advanced Technology and receives annual funding of nearly $1 million from the Empire State Development (ESD) Division for Science, Technology and Innovation (NYSTAR). Since 1988, CATS has worked with partner companies to leverage the knowledge and expertise of Rensselaer faculty and students toward solving real-world advanced manufacturing challenges.
For more information on manufacturing at Rensselaer, visit:
Press Contact Michael Mullaney