Student Group "Engineers for a Sustainable World" Transformed Used Shipping Container into Living Quarters for Orphaned Children Displaced by Tragic 2010 Port-au-Prince Earthquake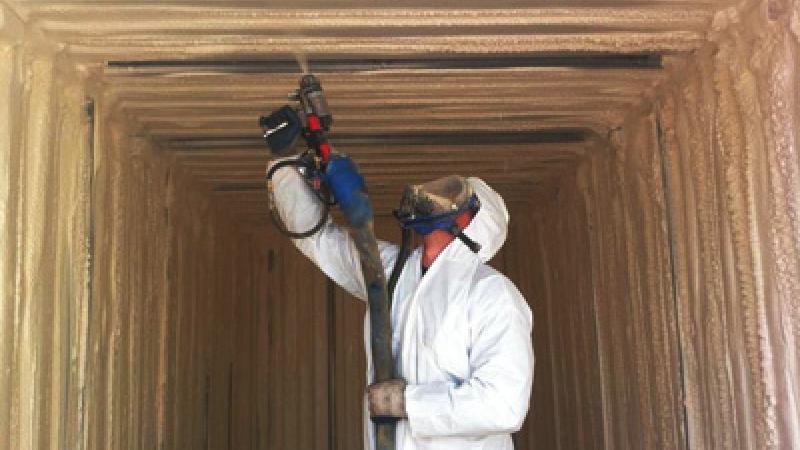 Members of the student group Engineers for a Sustainable World (ESW) at Rensselaer Polytechnic Institute have been hard at work transforming a used 20-foot steel shipping container into a safe, comfortable, and transportable bedroom for orphaned children in Haiti.
ESW members and other students at Rensselaer spent the past semester designing and building the sustainable bedroom, which will provide secure living quarters, shelter from the weather, and reliable electricity for 11 orphans and their caretakers.  Several Rensselaer seniors worked on this project for their capstone design class in the O. T. Swanson Multidisciplinary Design Laboratory.
The sustainable bedroom will be sent to Haiti on May 25. A team of Rensselaer students will travel to Croix-des-Bouquets, Haiti, in August to install the bedroom at the Orphanage of Good Will and train the caretakers on upkeep and maintenance. This will be ESW's third trip to Haiti since 2010.
"For this project, we're using the engineering smarts we've learned at Rensselaer to develop a sustainable solution for a very real, pressing need at the Orphanage of Good Will," said senior Andrew W. Chung, president of ESW at Rensselaer, who is dual majoring in mechanical engineering and design, innovation, and society. "Additionally, by exploring the conversion of used steel shipping containers into housing structures, we hope to spread awareness of recycling these abandoned containers for use in developing countries and disaster-prone regions of the world."
The ESW team designed the sustainable bedroom to leverage the cooling ability of reflective paint, shading, and natural and active ventilation to ensure a comfortable environment for those living in the sustainable bedroom. The electrical system uses roof-mounted solar panels donated by General Electric to power the bedroom's ventilation system, lights, and wall outlets.
The final bedroom will feature windows and a new door. To maintain the seaworthiness of the shipping container, however, the windows cannot be constructed until the bedroom is on-site in Haiti, Chung said.
"This is an outstanding example of engineering students taking what they learn in the classroom, and applying it to the creation of solid, globally minded solutions that will have a tremendously positive impact on the lives of 30 orphans in Haiti," said Michael Jensen, ESW faculty adviser and professor in the Department of Mechanical, Aerospace, and Nuclear Engineering at Rensselaer. "It's been a pleasure to work with these great Rensselaer students. Their enthusiasm and hard work on this altruistic project have been wonderful."
The project is a partnership between Rensselaer ESW, the Design Lab at Rensselaer, and the Ballston Spa-based nonprofit organization To Love a Child. The Orphanage of Good Will is primarily supported by To Love a Child. Additional support for the project was provided by the Office of the President, the School of Engineering, MANE, Professor Jensen, an anonymous donor, and others at Rensselaer. To Love a Child and the Empire Haiti Coalition have collected many supplies, which will be packed into the container before it is shipped to Haiti.
The Rensselaer ESW team and To Love a Child started this project in the fall of 2011. The devastating earthquake on Jan. 12, 2010, at Port-au-Prince rendered the original Orphanage of Good Will facilities unsafe and uninhabitable. More than 30 orphans were forced to relocate out of Port-au-Prince to Croix-des-Bouquets, where they have been living ever since.
Rensselaer ESW and To Love a Child have partnered on other projects over the past few years, including the design and installation of a solar panel installation to power computers and lights at a Haitian school, and the design and installation of a hydroponic garden at the school.
For more information on ESW at Rensselaer, visit:
Press Contact Michael Mullaney