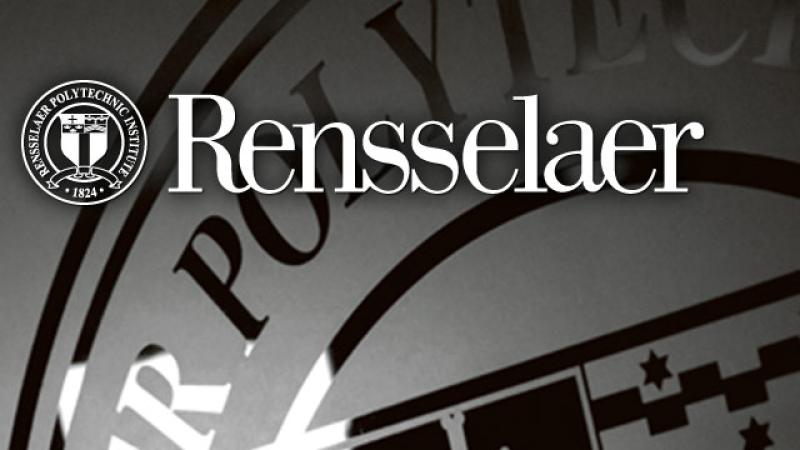 David Rosowsky, dean of the School of Engineering at Rensselaer Polytechnic Institute, will deliver the keynote address today at the annual meeting of the New York State Society of Professional Engineers (NYSSPE) in Saratoga Springs.
A civil engineering expert and licensed professional engineer (P.E.), Rosowsky will speak about the preparation of engineers to address the grand challenges of engineering, the role of graduate education, changes in U.S. higher education, and other topics.
"We are in a period of thoughtful assessment and strategic reform of our academic programs in engineering," Rosowsky said. "There are countless opportunities for engineering professionals to partner with colleges and universities in preparing the Engineer of the Future."
Prior to joining Rensselaer in 2009 as the university's 15th dean of the School of Engineering, Rosowsky served as head of the Department of Civil Engineering at Texas A&M University, where he was also held the A.P. & Florence Wiley Chair in Civil Engineering.
Rosowsky is known for research in the areas of structural reliability, performance of wood structural systems, design for natural hazards, stochastic modeling of structural and environmental loads, and probability-based codified design. He serves on a number of national and international technical committees relating to structural safety, reliability-based design of engineered wood structures, and design for natural hazards. He is a member of the editorial board for the international journal Structural Safety and has served previously on the editorial boards of the ASCE Journal of Infrastructure Systems, the ASCE Journal of Structural Engineering, and Natural Hazards Review.
The recipient of many prestigious research awards, Rosowsky garnered the American Society of Civil Engineers (ASCE) Norman Medal in 1998, the ASCE Walter L. Huber Civil Engineering Research Prize in 2001, and the T.K. Hsieh Award from the Institution of Civil Engineers in 2001.
Rosowsky earned his bachelor's and master's degrees from Tufts University, and his doctoral degree from Johns Hopkins University, all in civil engineering. In addition to being a licensed Professional Engineer, Rosowsky is a fellow of the American Society of Civil Engineers.
For more information on the School of Engineering at Rensselaer, visit:·     
Rensselaer School of Engineering
http://eng.rpi.edu/soe/
School of Engineering Dean's Page
http://eng.rpi.edu/soe/index.php/deans-office/the-deans-page
Better World Engineering
http://www.scer.rpi.edu/bwe/
Rensselaer Names New Dean of the School of Engineering
http://news.rpi.edu/update.do?artcenterkey=2580
Press Contact Michael Mullaney