Rensselaer Polytechnic Institute President Shirley Ann Jackson Announces the Appointment of Dordick, Who Currently Leads the Center for Biotechnology and Interdisciplinary Studies at the Institute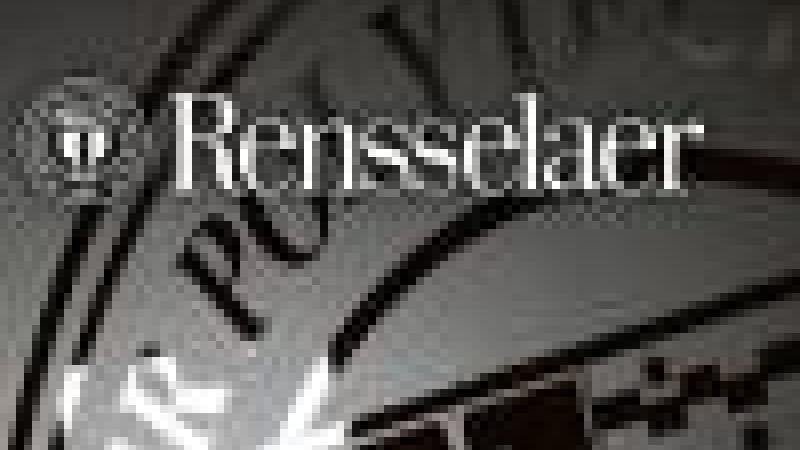 Jonathan S. Dordick, the current director of the Center for Biotechnology and Interdisciplinary Studies (CBIS) and Howard P. Isermann Professor of Chemical and Biological Engineering at Rensselaer Polytechnic Institute, has been appointed vice president for research, effective today.
 "Dr. Dordick brings a wealth of research experience, academic administrative talent, pedagogical leadership, and entrepreneurial spirit to the position as we seek to raise the level and impact of our research programs through the next stages of The Rensselaer Plan," President Jackson said.
"His leadership as director of the Center for Biotechnology and Interdisciplinary Studies is indicative of his ability as a researcher and administrator," Jackson added. "Under his guidance since 2008, CBIS has matured significantly, both operationally and intellectually, serving as a model organization within the university community by providing a vibrant research program while maximizing the societal impact of Rensselaer's investment in infrastructure and people, and by developing a broad array of functional core facilities that serve the Rensselaer biotechnology faculty and related research community."
As the vice president for research at Rensselaer, Dordick will be responsible for advancing the research enterprise across the full range of academic disciplines and interdisciplinary activities. He will work closely with the president and provost in the development and implementation of policies and practices relating to all aspects of the university's research mission.
As a leading researcher, Dordick has established a large, longstanding, and internationally recognized program, in which he has published 300 peer-reviewed papers and nearly 40 patents and patent applications. He has delivered over 200 invited lectures worldwide, including seminars at more than 70 universities.  In support of his research program, he has received nearly $30 million in research support, the vast majority from peer-reviewed federal sources. He is the principal investigator of Rensselaer's National Institutes of Health Biotechnology Predoctoral Training Grant, which provides a bridge between education and research at the graduate level.
As an entrepreneur, Dordick has founded three companies providing products and services that impact industries as diverse as healthcare and energy, and has served on the scientific advisory boards of five others.
 "His knowledge of the needs of both industry and the university environment will serve the Institute well in identifying new research directions and in working collaboratively with faculty and industry colleagues," Jackson said.
As an administrator, Dordick served as chairman of the Department of Chemical and Biochemical Engineering at the University of Iowa from 1995-1998, the Department of Chemical Engineering at Rensselaer from 1998-2002, and was the founding associate director of the Center for Biocatalysis and Bioprocessing (CBB) at the University of Iowa (1991-1998). During his tenure as associate director, the CBB became the acknowledged leading biocatalysis center in the world. As department chairman of what is now Chemical and Biological Engineering at Rensselaer, he oversaw a fundamental transformation of the department into a collaborative, highly research active, and impactful program. In addition to his primary appointment in Chemical and Biological Engineering, Dordick holds joint appointments in Biomedical Engineering, Materials Science and Engineering, and Biology.
Dordick also has served as the chairman of the Biochemical Technology Division of the American Chemical Society. He has received appointments to numerous editorial and review boards, as well as serving as a member of a Working Group for the U.S. Council on Competitiveness and as a member of an advisory panel for the President's Council of Advisors for Science and Technology. He is an editor for Biotechnology & Bioengineering, a leading biotechnology journal.
Dordick received his Ph.D. and M.S. degrees in biochemical engineering from the Massachusetts Institute of Technology, and his B.A. degree in biochemistry and  chemistry from Brandeis University. Dordick is an elected fellow of the American Chemical Society, the American Association for the Advancement of Science, and the American Institute of Medical and Biological Engineers. He has received numerous awards, including the Marvin Johnson and Elmer Gaden Awards of the American Chemical Society, the International Enzyme Engineering Award from the Engineering Foundation, and a Presidential Young Investigator Award from the National Science Foundation.
"In my work with Dr. Dordick over the years, I have come to know him as someone of vision, imagination, and energy," Jackson said. "He personifies the multidisciplinarity that is critical to Rensselaer's continued development as a major research university, and he is a wise mentor to young faculty members and students on whose talents we will rely in the future."
Dordick will continue to serve as director of the Center for Biotechnology and Interdisciplinary Studies until a successor is selected.
Press Contact Mark Marchand