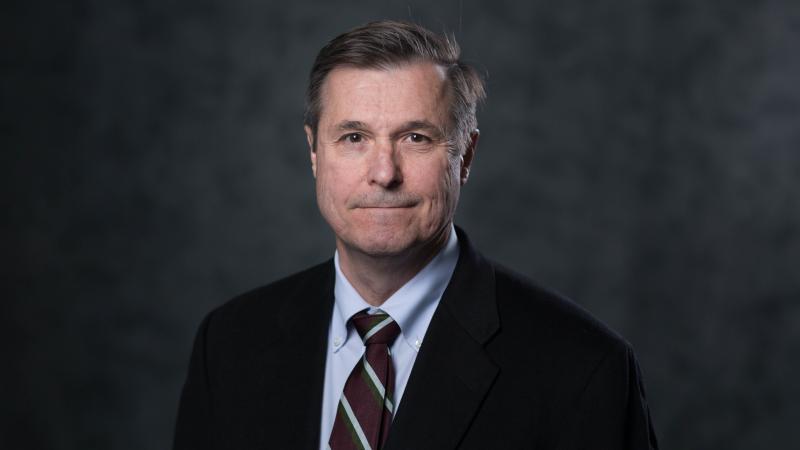 Professor Robert Linhardt of Rensselaer Polytechnic Institute has been awarded the 2019 Karl Meyer Lectureship Award bestowed by the Society for Glycobiology.   The award honors "widely recognized major contributions to the field of Glycobiology" and will be presented at the society's annual meeting in Phoenix this November.
Linhardt, the Ann and John H. Broadbent Jr. `59 Senior Constellation Professor of Biocatalysis and Metabolic Engineering at Rensselaer, is internationally known for his research on the study of bioactive carbohydrates, particularly the complex polysaccharide called heparin.
Heparin is a major clinical anticoagulant. More than 500 million doses are used worldwide each year. Heparin and related molecules exhibit a large number of newly discovered biological activities and have great therapeutic potential.
Linhardt and his collaborators were the first to create a synthetic form of heparin, a safer, purer alternative to conventional heparin sourced from animal intestines. Linhardt's other research interests include techniques to advance new drug development, new biological therapeutics, implantable medical devices, and glycomic screening.
Linhardt holds appointments in the departments of Chemistry and Chemical Biology, Biology, Biomedical Engineering, and the Howard. P. Isermann Department of Chemical and Biological Engineering. He joined Rensselaer in 2003 after 21 years on the faculty of the University of Iowa.
Linhardt has published more than 930 research papers and holds 50 patents. Among his many honors and recognitions are election as a fellow of the National Academy of Inventors, the 2010 Melville L. Wolfrom Award and the 2003 Claude S. Hudson Award from the American Chemical Society, being named among the "Scientific American 10" in 2009, the Volweiler Research Achievement Award in Pharmaceutical Sciences in 1999, and the Horace S. Isbell Award from the Carbohydrate Division of the American Chemical Society in 1994. He is a fellow of the American Association for the Advancement of Science.
An active contributor to professional publications, Linhardt has served on the editorial boards of top journals including the Journal of Biological Chemistry, Applied Biochemistry and Biotechnology, and the Carbohydrate Polymers. He is also the co-founder The Paper Battery Company.
Linhardt received his bachelor's degree in chemistry from Marquette University and his master's and doctoral degrees in organic chemistry from the Johns Hopkins University.
Written By Mary L. Martialay