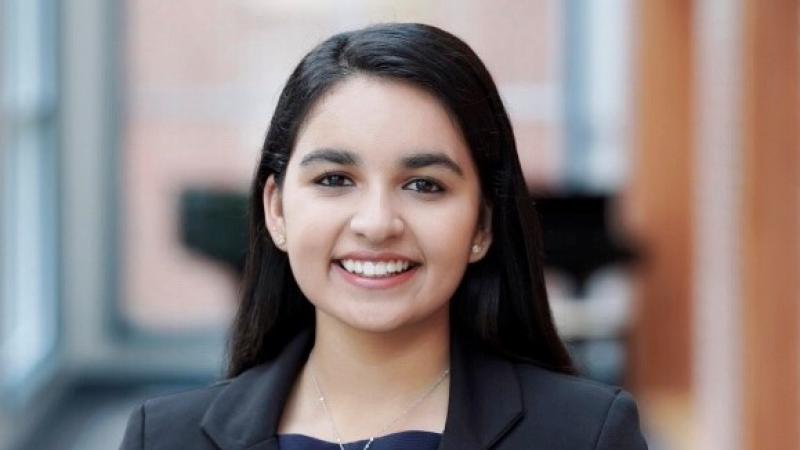 As part of the inaugural class participating in The Arch at Rensselaer Polytechnic Institute, rising junior Geetika Verma '21 has secured an away opportunity with Johnson & Johnson in Southern New Jersey.
For more than 130 years, Johnson & Johnson, the world's largest and most broadly based health-care company, has aimed to put the needs and well-being of their customers first. With more than 130,000 employees worldwide, they have developed a wide range of consumer and pharmaceutical products and medical devices.
Verma will be working as a technology co-op with Johnson & Johnson's pharmaceutical sector, giving her the opportunity to gain industry experience while applying the knowledge she has gained from the classroom. "During my co-op, I am looking forward to learning more about the blend of health care and technology while gaining more leadership and people skills," Verma said. Personally, she also hopes to travel and explore the area while widening her network.
Asked for her advice to other students pursuing an away opportunity, Verma said, "Never place limits on yourself and always try your best to utilize all the resources available." To achieve her goals, Verma received support from the Center for Career and Professional Development, the Advising & Learning Assistance Center, the Office of the First-Year Experience, and her network of professors at Rensselaer. "The semester away opportunity is designed to allow students to explore and think about what they want to do," she adds.
Throughout her first two years at Rensselaer, including The Arch summer semester, Verma has enjoyed learning from all the students, professors, and faculty. "Being in this positive, encouraging, and driven environment has introduced me to a wide network of people and permitted me to engage in activities that have allowed me to step out of my comfort zone and transform into the person I want to be," she said.
After graduation in 2021, Verma currently plans on attending medical school.
Written By SCER Staff