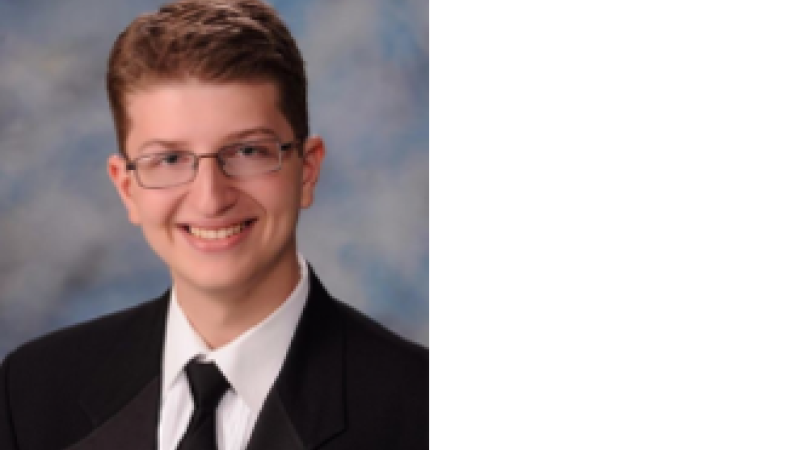 As part of the inaugural class participating in The Arch at Rensselaer Polytechnic Institute, senior Anthony Mannino '20, a physics major with a minor in economics, secured a fall semester away research opportunity at Boston University's Undergraduate Research Opportunities Program.
Since 1997, Boston University has been fostering faculty-mentored research opportunities to create a unique experience for students beyond the classroom. The program allows students to hone their research skills in their chosen discipline while shaping them to become innovative, creative, and independent leaders.
"The research I conducted at Boston University involved collecting and analyzing data to investigate the effects of legislation regarding genetically modifying foods (GMOs) on the prevalence of undernourishment in approximately 40 countries," said Mannino. Throughout his semester away experience, he enjoyed the freedom and flexibility to make changes to simplify the data collection process in order to be more efficient.
Although Mannino's semester away search was primarily independent, he did benefit from taking a Professional Development Course for Physicists at Rensselaer which provided him with the tools to plan his future in this field. He also found The Arch preparatory online course beneficial for developing his resume, writing cover letters, and learning a variety of skills on how to enhance his job search. Additionally, Mannino stayed in contact with his career counselor from the Center for Career and Professional Development at Rensselaer to ensure he was on the right track with his search. He applied for a number of positions, and ultimately, his semester away opportunity resulted from a friend who was doing research with a professor at Boston University. Mannino's advice to future Arch students: "Stay optimistic throughout your semester away search."
When asked what he enjoys most about Rensselaer , Mannino said it is the academic rigor. "One of the things I wanted when I was coming out of high school was to be challenged academically, and Rensselaer has provided that. I believe this rigor will put me at a distinct advantage when I graduate from Rensselaer, go to graduate school, and ultimately enter the workforce. I have also been able to learn from many exceptional professors who challenge their students and guide them in overcoming those challenges," said Mannino.
After graduation, Mannino plans on pursuing more research opportunities in the field of physics to build his professional portfolio to become a more competitive and well-rounded graduate school applicant.
Written By SCER Staff