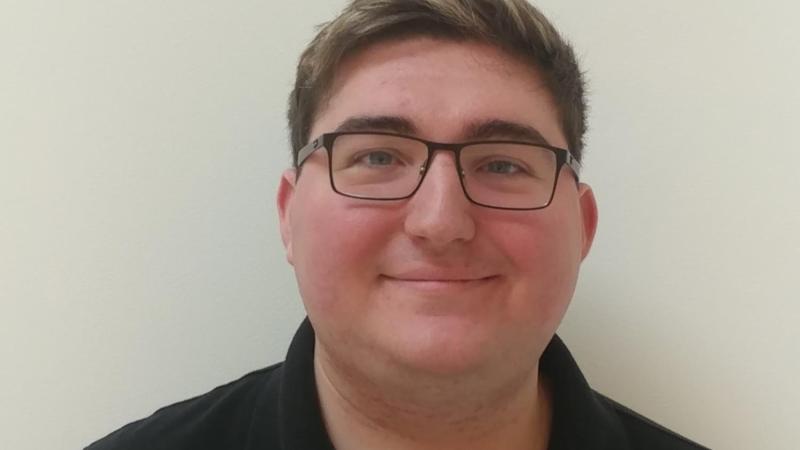 As part of the inaugural class participating in The Arch at Rensselaer Polytechnic Institute, Alex Christoforides '21, a computer science major, completed his fall semester away internship opportunity at MathWorks in the Natick, Massachusetts, Lakeside Campus.
Best known for developing MATLAB and Simulink, MathWorks specializes in creating mathematical computing software. Founded in 1984, MathWorks employs over 5,000 staff members in 29 global locations.
"My internship experience at MathWorks provided me with the opportunity to expand my technical horizons. It also afforded me the chance to participate in meetings to provide input and to help shape the direction of the software, making me feel valued and respected," said Christoforides.
At MathWorks, Christoforides had the opportunity to participate in code reviews, a process that can be ubiquitously found throughout the software industry. During the reviews, he was able to dig deeper into code quality, optimizations, and general planning strategies.
Throughout his internship experience, Christoforides was able to build friendships and professional relationships. "The managers at MathWorks treated me more as a colleague rather than an intern. This inspired me to not only work harder, but to also become more immersed in the culture and invest in the mutual success of others to a higher degree," said Christoforides.
When asked what advice he would give to future MathWorks candidates, Christoforides said, "I would recommend that they take advantage of their one-on-one time with their managers, cultivate relationships with their team members, and immerse themselves not only in what they are working on, but what others are as well." He also recommends that candidates attend as many internal info sessions as possible. These sessions not only informed Christoforides about the numerous internal projects at MathWorks, but also helped to inform his decision about what type of software he would like to work on in the future.
This summer, Christoforides will be joining MathWorks again to pursue a second internship.
Written By SCER Staff