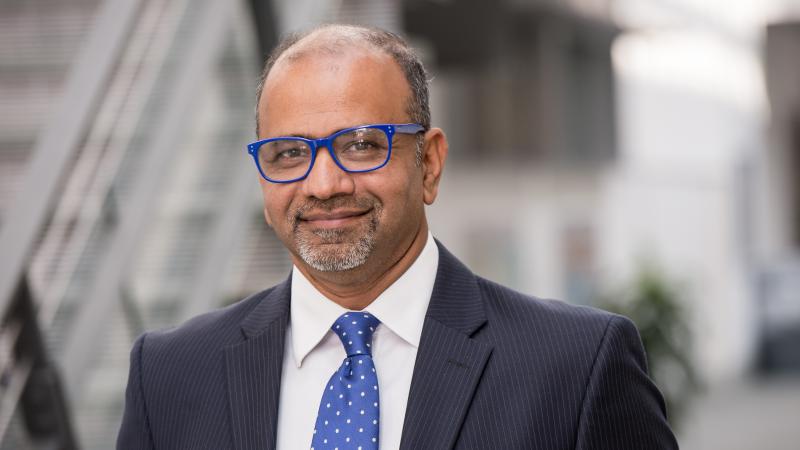 Deepak Vashishth, the director of the Center for Biotechnology and Interdisciplinary Studies and a professor of biomedical engineering at Rensselaer Polytechnic Institute, has been named a fellow of the American Bone and Mineral Society. This honor is given to long-term members who have "made outstanding contributions to the field of bone and mineral science." Vashishth is one of just 37 fellows in the Class of 2020.
Using approaches from the fields of mechanics, materials science, biochemistry, and cell biology, Vashishth creates and uses experimental model systems to investigate the mechanics and biology of bone fragility. For example, he identified a post-translation modification of collagen in bone that occurs with aging, osteoporosis, diabetes and some commonly used drugs, and then established an understanding of the mechanisms by which these modifications accumulate and change turnover, mineralization, and the energy dissipation characteristics of bone. 
His group has contributed a number of seminal papers in this area, which have been cited more than 300 times each and have led the way to understand diabetic and other fragility fractures where bone fails despite high or normal values of bone mineral density. His recent work has focused on other matrix proteins in bone in order to develop new matrices for bone-tissue engineering and an understanding of how bone proteins are modified with changes in the gut microbiome, and how such modifications affect bone regeneration and fracture.
Vashishth is a fellow of the American Institute of Medical and Biological Engineering (AIMBE), a member of the National Institutes of Health study section on Skeletal Biology and Skeletal Regeneration, and a member of the Biomedical Engineering Society, American Society of Bone and Mineral Research, and the Orthopaedic Research Society. He serves as the academic editor for PLoS One and is a board member of the journal Bone and the Journal of the Mechanical Behavior of Biomedical Materials.