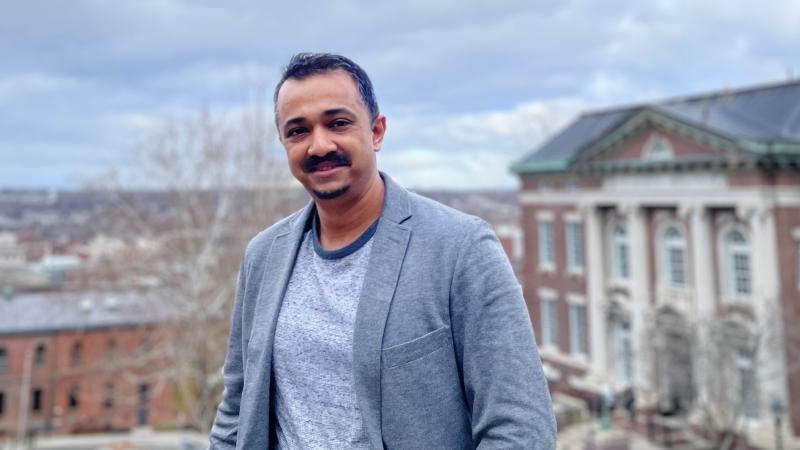 Anirban Banerjee, MBA '22, has won a $1,000 2022 Albany Capital District Association for Supply Chain Management Forum Scholarship.
Banerjee's winning essay, "Offshoring vs. Onshoring: Strategic Business Considerations," explores how to define sourcing strategies amid emerging parameters. New challenges resulting from geopolitical volatility, cybercrimes, and climate change must be considered, along with the impacts of technological innovation. In addition to the traditional cost savings and skill availability factors, emerging parameters such as patent infringement, supply chain interruptions, and lack of control also deserve comprehensive and ongoing analysis. Banerjee proposes that firms employ a cyclical approach called MOVE in their evaluations: Measure, Optimize, Verify, and Execute.
"The essay summarizes my 16 years of experience working with an IT consulting services firm leveraging the offshore-onshore operating model," Banerjee said. "The sourcing scenario has been changing since the middle of the last decade. COVID has made it even more critical how sourcing part of the supply chain should be strategized."
Banerjee also recently won the 2021-2022 Severino Center Change the World Challenge Best of the Best Award for his presentation of TekForge. In addition, he was part of the Rensselaer team that won third place in the 2022 Global Scaling Challenge organized by the University of New Mexico.
Written By Katie Malatino