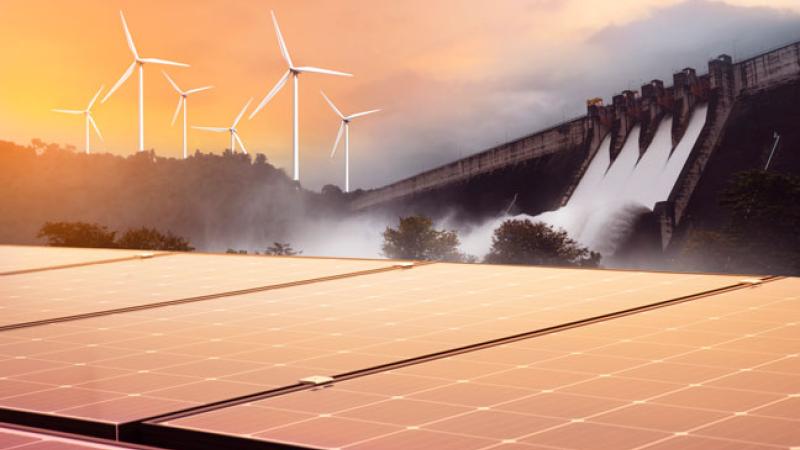 For the second year in a row, researchers from Rensselaer Polytechnic Institute have won the Earth Science Information Partners (ESIP) FUNding Friday competition. Kathleen Fontaine, senior lecturer and former adjunct professor of information technology and web science, along with lecturers Brian Callahan and Thilanka Munasinghe won $5,000 to assist NASA with the creation of publicly available data science web applications.  
ESIP meetings are held twice per year to convene earth science data professionals. The FUNding Friday competition provides funding for projects to explore new ideas and leverage technology and member skills. The Rensselaer team will assist NASA with its next generation of Data Pathfinders.
NASA's Data Pathfinders are tools that make earth science data available to anyone. For instance, farmers use them to monitor crops and water availability, ecologists use them to monitor the health of ecosystems and air and water quality, and scientists use them to assess the vulnerability of communities to natural disasters and infectious diseases.
Last year, the Rensselaer team helped identify infrastructure that was vulnerable to extreme weather events such as precipitation. This year, the team will focus on renewable energy data.
"Undergraduate and graduate students at Rensselaer will analyze NASA's renewable energy data and develop web applications that will allow average people to make sense of it," Callahan said.
For instance, perhaps individuals, corporations, and government entities will be able to use the data to assess the most practical renewable energy options in a given geographic area.
"Our students in data analytics and data science courses will conduct predictive analytics on the renewable energy datasets," said Munasinghe. "Additionally, students will combine the renewable energy data with the U.S. Census data along with the Census Block Group (CBG) data to investigate the possible socioeconomic impact of introducing various renewable energy sources to multiple regions across the country."
In 2018, Rensselaer instituted a "data dexterity" requirement of its undergraduate students to ensure that they learn how to harness the power of data regardless of their chosen field of study.
"With the knowledge of how to manipulate data comes responsibility," said Fontaine. "Some considerations include which data sets to use and whether those data should be/are anonymized. Students must understand the policy and ethical considerations and consequences of the solutions they provide with the data sets they use.  We want to students to understand the meaning of the phrase, 'just because you can, doesn't mean you should.'"
Written By Katie Malatino