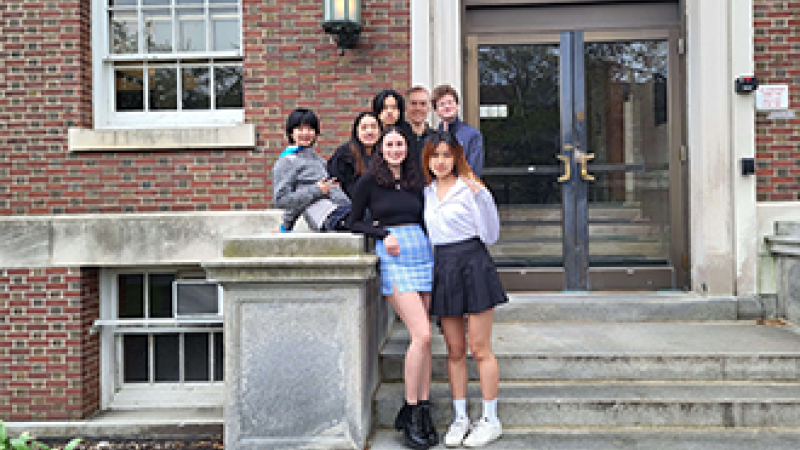 Rensselaer Polytechnic Institute (RPI) individual students as well as teams did very well in the recent National Cyber League (NCL) Competition, a biannual event that enables students to prepare and test themselves against practical cybersecurity challenges that they will likely face in the workforce, such as identifying hackers from forensic data, pen testing and auditing vulnerable websites, recovering from ransomware attacks, and additional cyber skill sets.
The NCL hosts two types of tournaments. In the individual tournament, Christopher Reed '24 placed third out of 6,272 entrants. Jordan Oberstein '24 placed 226th and, along with Reed, earned a challenge coin (a small trophy that goes to the top 500 players).
In the team tournament, an RPI team consisting of Shanelle Kan '25, Christopher Reed '24, Taylor Mull '25, Ray Shi '23, Jenny Gao '23, Jordan Oberstein '24, and Terry Lin '25 placed fourth out of 3,593 teams. They received a trophy to celebrate their success.
In addition, based on their performance in the NCL team competition, the team came in first place in the Forensics module, one of eight different modules comprising the competition.
"I am so proud of them all," said Brian Callahan, Ph.D., graduate program director of information technology and web science (ITWS) and director of the Rensselaer Cybersecurity Collaboratory. "ITWS and RPI are among the leaders in cybersecurity and we look forward to the continued success of the Rensselaer Cybersecurity Collaboratory." Callahan serves as the faculty coach for NCL players and teams.
RPI is ranked fourth in the nation in the NCL Power Rankings, which were created by Cyber Skyline in partnership with NCL. Every year, over 10,000 students from more than 500 colleges and universities and 100 high schools across the U.S. participate in the NCL competitions. The rankings represent the ability of students from these schools to perform real-world cybersecurity tasks on the Cyber Skyline platform.
Written By Tracey Leibach