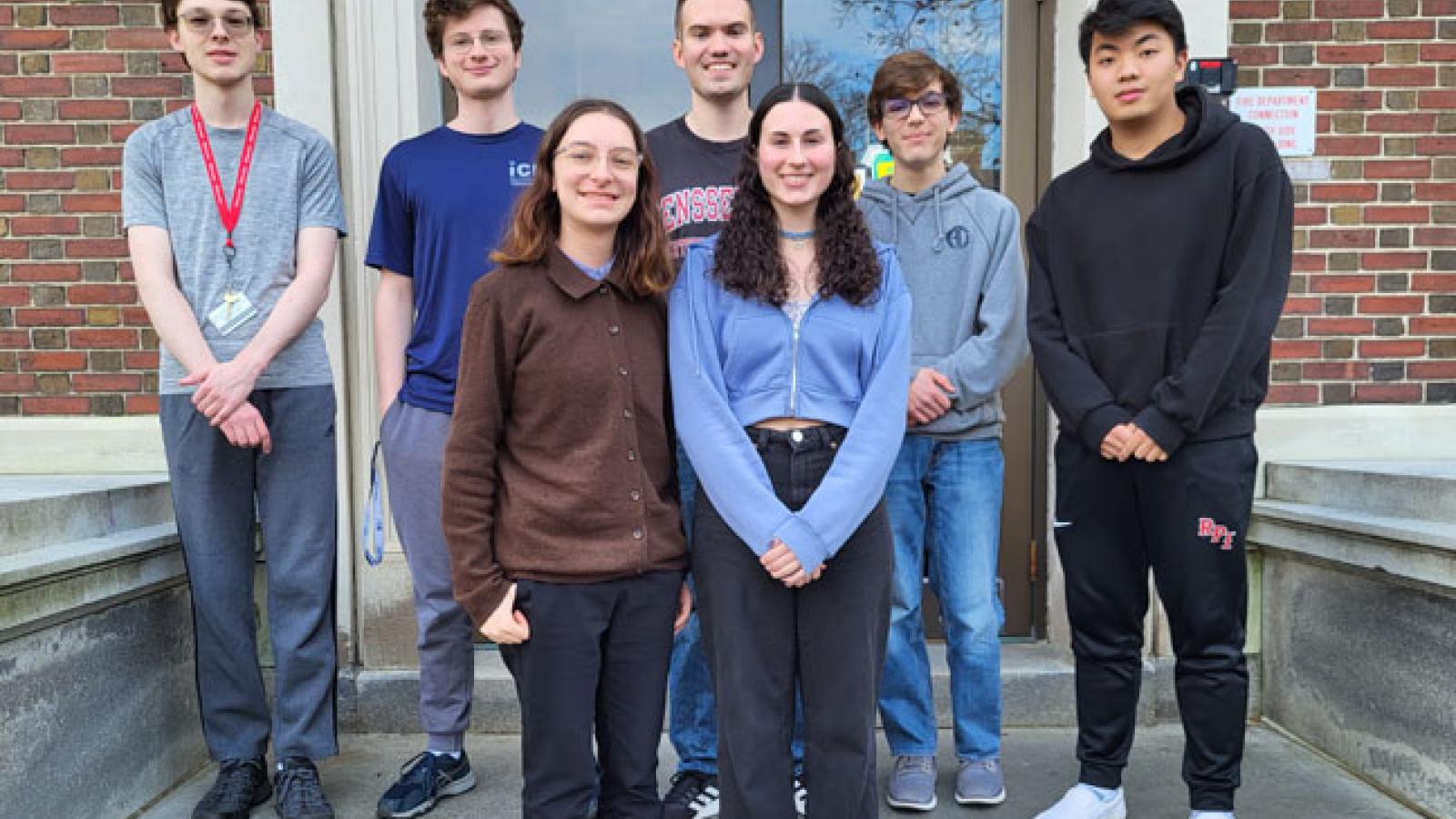 Rensselaer Polytechnic Institute students participating in the Rensselaer Cybersecurity Collaboratory recently competed in the National Cyber League (NCL) tournaments. NCL prepares "the next generation of cybersecurity professionals by providing high school and college students, as well as their coaches, an online, safe platform of real-world cybersecurity challenges."
First, 27 Rensselaer students competed in the individual game. Out of 7,908 participants, Christopher Reed '24 won second place! Five additional students — Jason Lowell '27, Jordan Oberstein '24, Elan Smolar Eisenberg '25, Sean Hung '24, and Shashwot K C '24G — earned a challenge coin for placing in the top 500. With six students in the top 500, this was Rensselaer's best showing to date!
Next, four teams from Rensselaer competed in the team game.
Out of 4,680 teams, the Rensselaer Cactus Collaboratory finished fourth! Its members were Christopher Reed '24, Taylor Mull '25, Jordan Oberstein '24, Sean Hung '24, Emily Goldman '26, Stephen Wright '26, and Jason Lowell '27.
The RPI Decrypters finished 83rd. Its members were Hannah Rose '26, Alecia Bailey '23G, Anirban Acharya '23G, Michael Meng '25, Elan Smolar Eisenberg '25, David Coletta '26, and Shashwot K C '24G.
The RPI 0x4C4D414F finished 237th. Its members were Ryan Zhou '23, Sari Lewis '25, Kerui Wu '25, Raph Chung '24, and Jeman Park '23.
The RPI Rascals finished 320th. Its members were Aasiya Husain '23, Megan Wampner '24, Guilianna Farina '24, Ayah Tharwat '23G, Shoshana Sugerman '26, Mary Cotrupi '27, and Quinn Colognato '27. The RPI Rascals were a team of all first-time players.
All of Rensselaer's teams finished in the top 7%!
Written By Katie Malatino