Rensselaer programs form an important part of gaming ecosystem in the Capital Region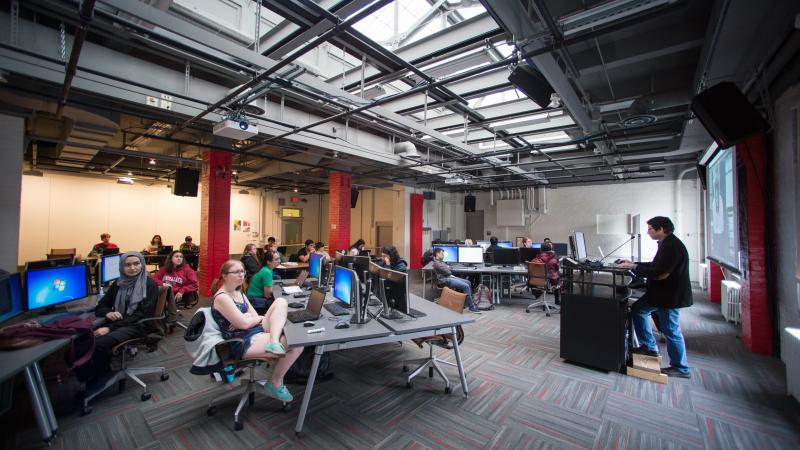 TROY, N.Y. — Rensselaer Polytechnic Institute is among the best places in the country to pursue an undergraduate degree in game design or animation, according to recent rankings from Animation Career Review.
For their 2020 rankings of animation programs, the publication evaluated nearly 200 institutions and based their decision on factors such as academic reputation, depth and breadth of the program faculty, and employment data. The Bachelor of Science degree in electronic arts offered by Rensselaer earned the No. 7 spot among all schools offering B.S. degrees in animation. Among all animation programs, Rensselaer ranked in the top 50 nationally and in the top 5 for New York state.
Animation Career Review considered more than 125 programs for their 2020 game design program rankings. Rensselaer has multiple degree programs for students interested in game design, including a B.S. in Games and Simulation Arts and Sciences and a B.S. in Electronic Media, Arts, and Communication. Rensselaer earned a No. 14 ranking among schools offering B.S. degrees in game design. Overall, Rensselaer ranked No. 19 in the country and No. 3 in New York state for its game design programs.
The animation and game design programs at Rensselaer are offered through the School of Humanities, Arts, and Social Sciences. They are intended for students who want to critically and creatively explore the arts at the intersection of the humanities and the sciences.
In 2019, Rensselaer, together with Rochester Institute of Technology and New York University, established a New York State Center of Excellence in Digital Game Development to support and grow the state's digital gaming sector.
The Rensselaer main campus is located in New York's Capital Region, which is already home to over a dozen gaming companies, including Vicarious Visions, Velan Studios, and WB Games New York.
The complete 2020 rankings from Animation Career Review can be found online through this link.
Written By Jeanne Hedden Gallagher