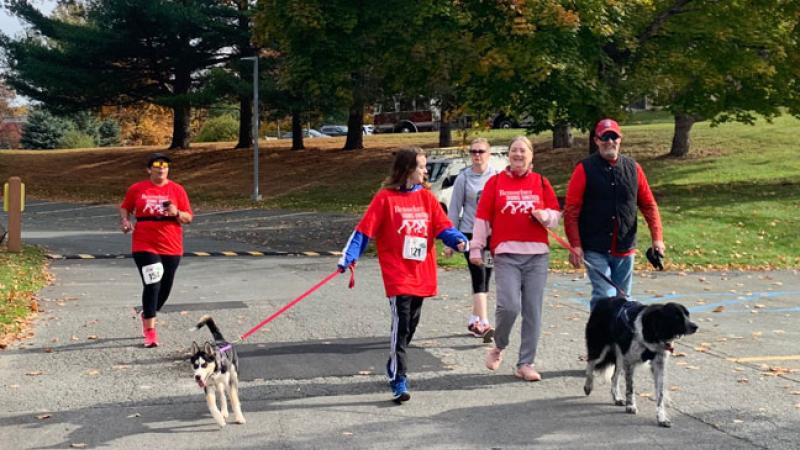 Rensselaer Polytechnic Institute will host the Rensselaer Runs United Zombie 5K on October 22 at the Rensselaer Technology Park, 100 Defreest Dr., Troy. It will benefit the United Way of the Greater Capital Region, a local organization that brings individuals and groups together in a community-wide effort to help people. 5k participants are encouraged to come in costume and there will be a costume contest. The event is open to the public.
The Kids Fun 1/4 Mile Run begins at 9:30 a.m. and the 5k run/walk begins at 10 a.m. at Pat's Barn. General registration is $25, the Kids Fun Run is complimentary, and RPI students may register for $15. Optional race day shirts are only $5. Registration is available at www.rpi5k.org.
"The RPI community has supported the United Way of the Greater Capital Region with this event for seven years," said President Martin A. Schmidt '81, Ph.D. "The 5k is a great way for students, faculty, and staff to come together and support causes that are important to all of us. We'll get some exercise, dress up, and have fun, all while supporting health, education, and financial stability for Capital Region residents."
The event has raised $25,450 in sponsorship and registration fees for the United Way of the Greater Capital Region since 2017.
Written By Katie Malatino